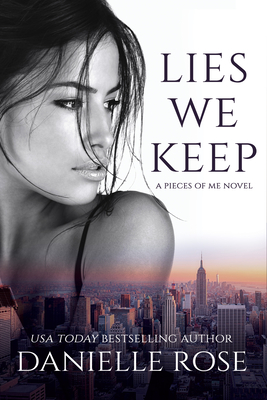 Lies We Keep (Paperback)
Waterhouse Press, 9781642631753, 204pp.
Publication Date: May 14, 2019
* Individual store prices may vary.
Description
When your soul shatters, how will you pick up the pieces? Jezebel Tate's writing career has brought her success that few experience, but when her fame shines too bright and a fan's admiration becomes obsession, she is forced into the shadows to find safety. James Blakely is running from his past. A broken man haunted by guilt-laden memories, James accepts a position as Miss Tate's private security detail-and finds himself a pawn in her game of seduction. As the threat to Jezebel's safety intensifies, so does her bond with James. On the run from danger and their pasts, can they put together the pieces and find their escape?
About the Author
Dubbed a "triple threat" by readers, Danielle Rose dabbles in many genres, including urban fantasy, suspense, and romance. The USA Today bestselling author holds a Master of Fine Arts in creative writing from the University of Southern Maine. ​ Danielle is a self-professed sufferer of 'philes and an Oxford comma enthusiast. She prefers solitude to crowds, animals to people, four seasons to hellfire, Nature to cities, and traveling as often as she breathes.