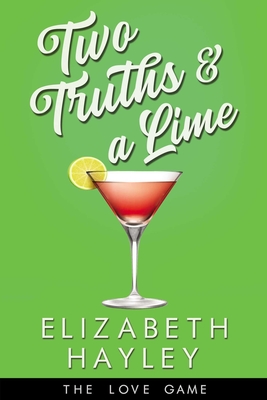 Two Truths & a Lime (The Love Game #3) (Paperback)
Waterhouse Press LLC, 9781642632545, 300pp.
Publication Date: December 8, 2020
* Individual store prices may vary.
Description
Let the games begin…

Sophia Mason and Drew Nolan navigate the hilarious twists and turns of university life in The Love Game, the new laugh-out-loud romantic comedy series from Elizabeth Hayley.

Sophia and Drew's relationship springs from a lie, detours around heartache, and almost crashes and burns, but they learn very quickly that they are better off tackling the challenges of college and life in general together. An entertaining cast of characters both help and hinder Sophia and Drew's chance at happily ever after, so it will all come down to how well this team of two can play The Love Game together.
About the Author
Elizabeth Hayley is actually "Elizabeth" and "Hayley," two friends who love reading romance novels to obsessive levels. This mutual love prompted them to put their English degrees to good use by penning their own. The product was Pieces of Perfect, their debut novel. They learned a ton about one another through the process, like how they clearly share a brain and have a persistent need to text each other constantly (much to their husbands' chagrin). They live with their husbands and kids in a Philadelphia suburb. Thankfully, their children are still too young to read their books.