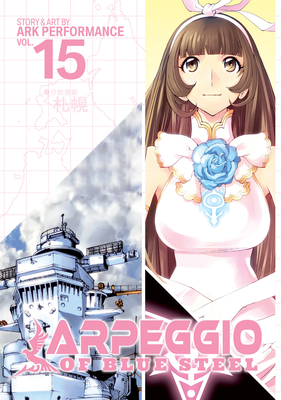 Arpeggio of Blue Steel Vol. 15 (Paperback)
Seven Seas, 9781642751352, 180pp.
Publication Date: November 5, 2019
Other Editions of This Title:
Paperback (3/26/2019)
Paperback (8/21/2018)
Paperback (7/1/2014)
Paperback (9/5/2017)
Paperback (12/19/2017)
Paperback (5/2/2017)
* Individual store prices may vary.
Description
KEEP YOUR ENEMIES CLOSE…
The Fog and humanity have been at war for decades, but only recently have the two sides started to try and understand each other. Several mental nodes have even enrolled in a human school, becoming students at the Maritime Academy of Technology. But are they there to work towards peace, or to better learn humanity's weaknesses?
About the Author
Ark Performance is a Japanese author/artist duo responsible for Arpeggio of Blue Steel with Seven Seas, as well as the series Samurai Commando; they are also a contributor to the Trigun: Multiple Bullets anthology.
Praise For Arpeggio of Blue Steel Vol. 15…
"...an interesting, exciting story of mysterious vessels and warfare on the high seas." --Rebecca Silverman, Anime News Network
"...an excellent mix of sci-fi and naval combat backed up with an exploration of human emotions through an entertaining cast of sentient battleships." --Richard Eisenbeis, Kotaku