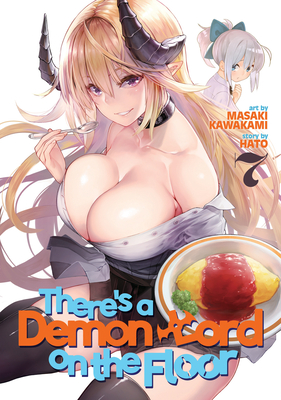 There's a Demon Lord on the Floor Vol. 7 (Paperback)
Seven Seas, 9781642756944, 180pp.
Publication Date: September 10, 2019
Other Editions of This Title:
Paperback (10/23/2018)
Paperback (3/27/2018)
Paperback (11/28/2017)
Paperback (5/9/2017)
Paperback (8/1/2017)
Paperback (8/18/2020)
* Individual store prices may vary.
Description
ENTER THE CREEPY DOLL

Into this already strange establishment comes a cursed doll, plotting to absorb the power of the Demon Lord: "I sensed an evil power emanating from this establishment. I mean to make that power mine. And then…I will attain my true form!" Sit. Eat. TRANSFORM! A Demon Lord and a family restaurant come together to serve up a seventh volume of this comedy buffet!
About the Author
Kawakami Masaki is the manga creator of There's a Demon Lord in the Floor.