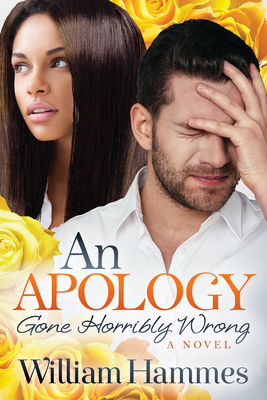 An Apology Gone Horribly Wrong
Paperback

* Individual store prices may vary.
Description
An Apology Gone Horribly Wrong is a romantic comedy set in the mid-1980s that explores deep wounds and the role trust plays in everyday life.
When Sam Milton tries to apologize to the beautiful Chantell Le n, a top recording artist, for a minor traffic accident, the apology goes horribly wrong. Having already fumbled the apology once in the moment, Sam makes it worse by chasing Chantell down at Universal Studios, sending Chantell into a tirade on national TV, and pleading with her fans for protection. The situation continues to spin out of control as a vigilante mob goes looking for Sam. Within hours, Sam loses everything, including his house, finances and reputation.
Fortunately, a friend of Sam's is able to get the two together in hopes of resolving the situation. To avoid a huge multimillion dollar lawsuit, Sam comes up with a plan to let Chantell reimburse everything she has taken from him by completing six simple tasks. Although each is simple in nature and starts out easy, each sequential task becomes more difficult and requires her to have more and more trust in someone she doesn't trust at all. As the pair moves through their journey, feelings develop, and they realize God is using them to vet out deep wounds. However, things don't go as planned and, soon, massive amounts of trust will be required of each. Can they learn to trust each other and heal their emotional wounds despite all they've been through?
Morgan James Fiction, 9781642790788, 296pp.
Publication Date: February 12, 2019