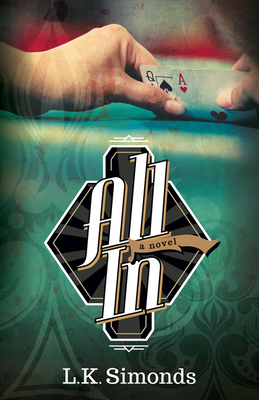 All in
Paperback

* Individual store prices may vary.
Other Editions of This Title:
Library Binding (8/27/2019)
Description
Cami Taylor: queen of reinvention.
The road to Cami's dreams started at the River Bend casino, where she dealt blackjack and created Jackie, the protagonist of her debut novel, Double Down Blues. Jackie was everything Cami was not: reckless, sensuous, pretty, and thin, an alter ego Cami emulated enthusiastically. Blues became a surprise bestseller, and the former Leona Camille Lingo, a bookish, overweight schoolgirl from Phoenix, became Cami Taylor, an attractive, sophisticated author living in New York.
The transformation was complete.
Cami's boyfriend, Joel, wants to marry her, buy a house on Long Island, and raise a family--a life that isn't even close to Cami's idea of happiness. Her therapist suggests compromise and trust, but Cami bolts like a deer. She breaks off her eighteen-month relationship with Joel and embarks on a course she believes will secure her future happiness. But a nasty surprise waits around the corner, one she should've seen coming. Cami finds herself squared off against an enemy that isn't impressed by her cynicism, her stubbornness, or her reinvention. What follows is a fight to the death, but who will be the one left standing?
Morgan James Fiction, 9781642792911, 282pp.
Publication Date: August 27, 2019