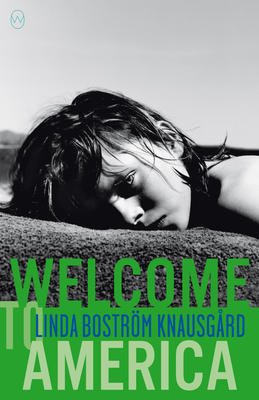 Welcome to America
Paperback

* Individual store prices may vary.
Description
"A piercing story of a girl who responds to trauma by mustering the most powerful weapon available to her: silence. (...) melodic, mythological, transformative, a testament to literature's powers..." Vanity Fair
Ellen has stopped talking. She thinks she may have killed her dad. Her brother's barricaded himself in his room. Their mother, a successful actress, carries on as normal. We're a family of light she insists. But darkness seeps in everywhere and in their separate worlds each of them longs for togetherness.
World Editions, 9781642860412, 160pp.
Publication Date: September 3, 2019
1. The author Linda Bostrom Knausgaard says about her recurring theme of silence: "It provokes a lot of reactions. It turns into a space that others want to fill perhaps by speaking even more. It's hard to cope with silence."  Discuss the theme of silence, and the ways in which silence can be used as a weapon.
2. Why does Ellen decide to stop speaking, and what do you think she hopes to achieve?
3. Can you describe the relationship between Ellen and her mother?
4. Ellen's brother features somewhat less in the story. Can you describe a little how you imagine his experience of coping with his grief to be?
5. Do you think Ellen's mother and the school are dealing with Ellen in the right way? Why, why not?
6. What would help Ellen?
7. When, if at all, is Ellen happy?
8. What do you imagine for Ellen in the future; will she speak again?
9. Are there moments in the novel where you can see that Ellen wants to speak? What happens in these moments?
10. Did Ellen have a good relationship with her father? Does she miss him?
11. What is the significance of the book's title?
12. Boström writes in a very poetic and hypnotic style; how do you think this adds to the experience of the novel?
13. Have you read any similar books before (for example, first-person monologues)? If so, how do they compare? If not, would you consider it now?