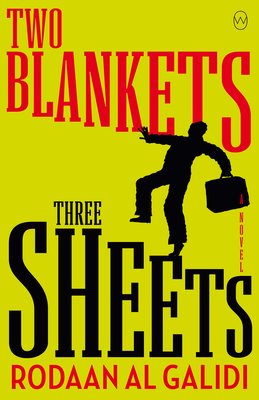 Two Blankets, Three Sheets
Paperback

* Individual store prices may vary.
Description
Based on the author's true story, this is the account of Iraqi refugee Samir, who spends nine years in an asylum center in the Netherlands.
"Two Blankets, Three Sheets does for the beleaguered political asylum seeker stuck in legal limbo what Joseph Heller's Catch-22 did for the hapless soldier trapped in a military at war...Translated from the Dutch into nimble and conversational English by Jonathan Reeder...it is a tale for and of our time."--Rayyan Al-Shawaf, Los Angeles Review of Books Amsterdam Airport, 1998. Samir Karim steps off a plane from Vietnam, flushes his fake passport down the toilet, and requests asylum. Fleeing Iraq to avoid conscription into Saddam Hussein's army, he has spent seven years anonymously wandering through Asia. Now, safely in the heart of Europe, he is sent to an asylum center and assigned a bed in a shared dorm--where he will spend the next nine years. As he navigates his way around the absurdities of Dutch bureaucracy, Samir tries his best to get along with his 500 new housemates. Told with compassion and a unique sense of humor, this is an inspiring tale of survival, a close-up view of the hidden world of refugees and human smugglers, and a sobering reflection of our times.
World Editions, 9781642860450, 356pp.
Publication Date: January 7, 2020
About the Author
RODAAN AL GALIDI is a poet and writer. Born in Iraq and trained as a civil engineer, he has lived in the Netherlands since 1998. As an undocumented asylum seeker, he did not have the right to attend language classes, so he taught himself to read and write Dutch. His novel The Autist and the Carrier Pigeon won the European Union Prize for Literature in 2011--the same year he failed his Dutch citizenship course. Two Blankets, Three Sheets, already a bestseller in the Netherlands, is his most successful novel to date.