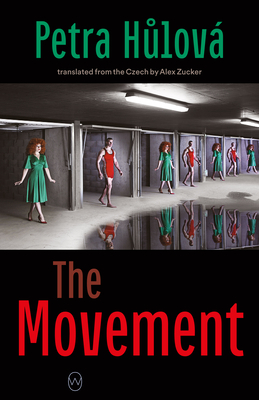 The Movement
Paperback

* Individual store prices may vary.
Description
In this utopia, the feminist Movement has been successful and women rule the world. Men are trained at reeducation facilities to accept the new normal in this futuristic satire challenging our sexual norms.
The Movement's founding ideology emphasizes that women should be valued for their inner qualities, and not for their physical attributes. Men have been forbidden to be attracted to women on the basis of their bodies. While some continue unreformed, many submit--or are sent by wives and daughters--to the Institute for internment and reeducation. Our narrator, an unapologetic guard at one of these reeducation facilities, describes how the Movement started, her own personal journey, and what happens when a program fails. She is convinced the Movement is nearing its final victory--a time when everybody will fall in line with its ideals. Outspoken, ambiguous, and terrifying, this socio-critical satire of our sexual norms sets the reader firmly outside of their comfort zone.
World Editions, 9781642861006, 320pp.
Publication Date: October 12, 2021
1. Would you describe the world of this book as a dystopia, a utopia, or somewhere in between, and why?
2. Do you agree/disagree with the ideals of the Movement?
3. Do you think the society described in this novel is better or worse than the society you live in? And in what ways?
4. Do you think the events of this novel describe a realistic future possibility?
5. Do you think the narrator, Vera, is a reliable narrator? What are her biases? Do you think she is in touch with her own emotions?
6. Did you spot any rhetorical sleights of hand in Vera's ideologically colored comments?
7. In your view, were they innocuous tools to highlight the positive and righteous elements in her point of view? Or did you perhaps even see signs of cognitive dissonance?
8. Vera's past is only subtly hinted at within the book, but what can you glean from these hints? Is there anything in her past that could explain her current character?
9. Do you think she is lonely, happy; how might you describe her?
10. Do you think the system of treatment organized by the Movement works? Or do you think the men are likely to relapse once they return to their normal lives?
11. Do you think the system of treatment is humane, or does it violate certain rights? Or, in your opinion, do the women of the Movement perhaps have a right to treat men in such a way?
12. Do you think the treatment is more likely to be effective on men or women? And, if you see a difference between the two, why do you think that is?
13. If you were a member of such a Movement, how would you do things differently?
14. What do you think about the men's opposition groups? Do you agree/disagree with their ideals? Or do you think perhaps that both sides in some ways are in the right?
15. Did you find this book funny, or was it, for you, deadly serious? How did the style of the book make you feel? How did it add to the book's themes and atmosphere?