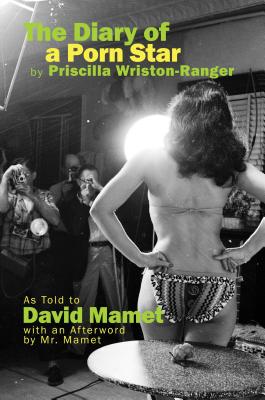 The Diary of a Porn Star by Priscilla Wriston-Ranger (Hardcover)
As Told to David Mamet with an Afterword by Mr. Mamet
Bombardier Books, 9781642933109, 192pp.
Publication Date: December 3, 2019
* Individual store prices may vary.
Description
What if a porn star held the key to impeaching the President of the United States? This is her story.

"My frank and loving reminiscence of a life in the hermetic world of Adult Film."

A lifetime of success in the world of Adult Entertainment brought Miss Wriston-Ranger (Leafy) into close contact with the great and near-great of the world, spanning across six continents. She now takes us behind the scenes to mingle with politicians, artists, financiers, and even dictators, at their most unguarded.

"Like the prospectors of the Yukon, we have learned that artistic gold may be discovered in the least likely of places. I love this book."—Cynthia Franton, Dawson Morning Radio, "Let's Talk About Books"

"Like those fantasy flavors so beloved of the Food Trade—the mixture of two common and identifiable ingredients occasioning new culinary experience untraceable to its roots—the combined, though widely disparate, experiences and intuitions of Miss Wriston-Ranger's life create an indefinable delight in the reader."—Joyce Rogers, SPOONREST

"Like Huysmans's À rebours, and Colette's Le Pur et l'Impur, and not unlike the poems of Verlaine and Rimbaud, Miss Wriston-Ranger reveals to us the inner cohesiveness of previously unsuspected aspects of our common world."—"Metro," La Semaine Litteraire

"A knockout."—Chris Pullington, Morning Radio, "Spokane Likes to Read"
About the Author
Miss Wriston-Ranger—since her retirement from a distinguished career in Adult Film and aligned endeavors—has devoted her life to philanthropy. She lives in Montreux, Switzerland.