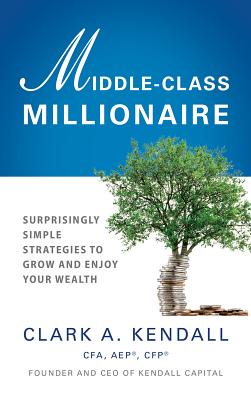 Middle-Class Millionaire (Hardcover)
Surprisingly Simple Strategies to Grow and Enjoy Your Wealth
Mascot Books, 9781643074511, 208pp.
Publication Date: June 18, 2019
* Individual store prices may vary.
Description
"The middle class makes up most of the population. Defined as a household that earns a yearly income that hits above the poverty line but falls shy of the upper class, people in the middle class come from all walks of life, hold various types of jobs, and lead vastly different lives. One aspect does tie them together: they work hard to live well, and without realizing it, may be on the path toward becoming a millionaire.
In this day and age, millionaires aren't as rare as they used to be, with many individuals possessing at least one million dollars of amassed net worth by the time they retireƒƒ'ƒƒ'''ƒƒ''ƒ''"ƒƒ'ƒƒ'''ƒƒ''ƒ''€ƒƒ'ƒƒ'''ƒƒ''ƒ''"including the value of their home(s), cars, financials, and other assets. By living within their means, saving well, and spending wisely, members of the middle class can soon be part of a group that is growing by the day: the middle-class millionaire.