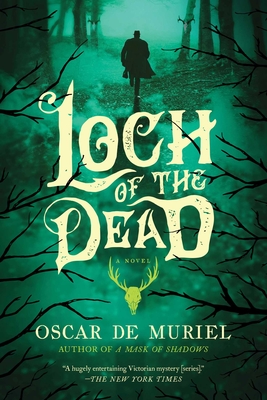 Loch of the Dead (Hardcover)
Pegasus Books, 9781643130101, 448pp.
Publication Date: April 2, 2019
* Individual store prices may vary.
Description
A mysterious woman pleads for the help of Inspectors Are and "Nine-Nails" McGray. Her son, illegitimate scion of the Koloman family, has received an anonymous death threat--right after learning he is to inherit the best part of a vast wine-producing estate.
In exchange for their protection, she offers McGray the ultimate cure for his sister, who has been locked in an insane asylum after brutally murdering their parents: the miraculous waters that spring from a small island in the remote Loch Maree.
The island has been a sacred burial ground since the time of the druids, but the legends around it will turn out to be much darker than McGray could have expected. Murder and increasingly bizarre happenings will intermingle throughout this trip to the Highlands, before Frey and McGray learn a terrible truth.