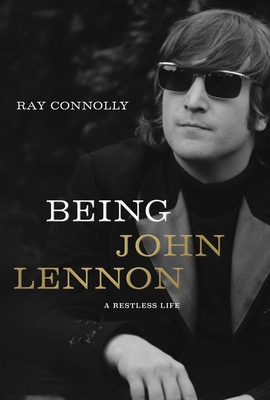 Being John Lennon
Hardcover

* Individual store prices may vary.
Other Editions of This Title:
MP3 CD (12/17/2019)
Paperback (7/14/2020)
Compact Disc (12/17/2019)
Description
What was it like to be John Lennon? What was it like to be the castoff child, the clown at school, and the middle-class suburban boy who pretended to be a working-class hero? How did it feel to have one of the most recognizable singing voices in the world, but to dislike it so much he always wanted to disguise it? Being John Lennon is not about the whitewashed Prince of Peace of Imagine legend—because that was only a small part of him. The John Lennon depicted in these pages is a much more kaleidoscopic figure, sometimes almost a collision of different characters. He was, of course, funny, often very funny. But above everything, he had attitude—his impudent style somehow personifying the aspirations of his generation to question authority. He could, and would, say the unsayable. Though there were more glamorous rock stars in rock history, even within the Beatles, it was John Lennon's attitude which caught, and then defined, his era in the most memorable way.
Praise For Being John Lennon…
A dramatic, insightful biography of John Lennon. Connolly's history is a colorful and balanced portrait of an immensely creative artist.

If you suspect that the pressures and pitfalls of rock stardom might not be worth all the wealth and adulation and that your present life suits you just fine, then Being Elvis is the book for you. After reading Mr. Connolly's book, I'm more inclined to see Elvis as an American Keats.


Rock journalist Ray Connolly's retelling of the Elvis mythology
is largely sympathetic and exceptionally well-written. But like
every other aspect of his extraordinary career, this was a trail
Elvis blazed alone.
Pegasus Books, 9781643130538, 480pp.
Publication Date: November 27, 2018
About the Author
Ray Connolly has published a number of books, including Being Elvis (Liveright). He also directed the television documentary James Dean: The First American Teenager and worked with record producer Sir George Martin on the BBC television series The Rhythm of Life. He lives in London. Follow him on Twitter @rayconnolly.