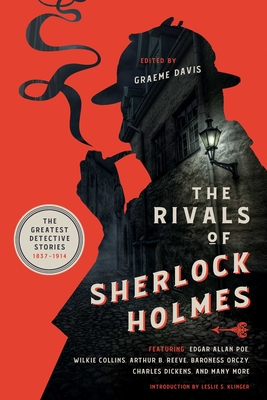 The Rivals of Sherlock Holmes (Hardcover)
The Greatest Detective Stories: 1837-1914
Pegasus Books, 9781643130712, 364pp.
Publication Date: June 4, 2019
* Individual store prices may vary.
Description

If "Rue Morgue" was the first true detective story in English, the title of the first full-length detective novel is more hotly contested. Two books by Wilkie Collins--The Woman in White (1859) and The Moonstone (1868)--are often given that honor, with the latter showing many of the features that came to identify the genre: a locked-room murder in an English country house; bungling local detectives outmatched by a brilliant amateur detective; a large cast of suspects and a plethora of red herrings; and a final twist before the truth is revealed. Others point to Mary Elizabeth Braddon's The Trail of the Serpent (1861) or Aurora Floyd (1862), and others still to The Notting Hill Mystery (1862-3) by the pseudonymous "Charles Felix."

As the early years of detective fiction gave way to two separate golden ages--of hard-boiled tales in America and intricately-plotted, so-called "cozy" murders in Britain--the legacy of Sherlock Holmes, with his fierce devotion to science and logic, gave way to street smarts on the one hand and social insight on the other--but even though these new sub-genres went their own ways, their detectives still required the intelligence and clear-sightedness that characterized the earliest works of detective fiction: the trademarks of Sherlock Holmes, and of all the detectives featured in these pages.