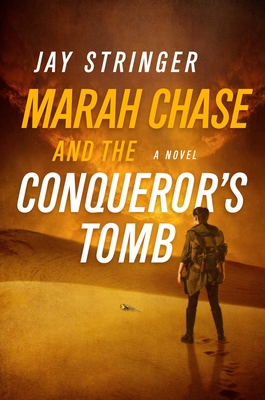 Marah Chase and the Conqueror's Tomb (Hardcover)
Pegasus Books, 9781643130736, 320pp.
Publication Date: July 2, 2019
* Individual store prices may vary.
Description

All Chase has to do is find Alexander the Great's lost tomb, recover an ancient weapon of mass destruction he may have used to conquer the earth, and destroy it before the bad guys can get it. Among those adversaries are a powerful church that believes in a forgotten epoch of advanced alien technology, the white supremacist thugs in its employ, and the rival archaeologist who recently left Chase for dead.

Chase can't resist a challenge--or the British spy recruiting her. There's just one problem. If Chase has any hope of unearthing Alexander's tomb before the forces hot on her heels do, she'll need the help of the one person she's been afraid to see since her fall from grace: Zoe Forrester, the heir to a hidden journal that holds the key--and Chase's ex-girlfriend.

A contemporary homage to the best adventure stories of literature, television, and film, Marah Chase and the Conqueror's Tomb is an action-packed, globe-trotting quest, perfect for anyone who's ever thought Indy really ought to be Jewish, female, and gay.