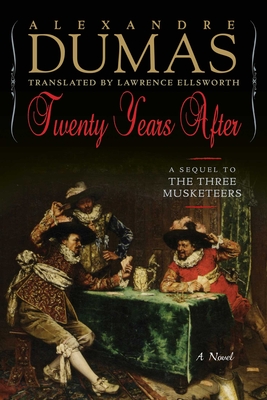 Twenty Years After (Hardcover)
A Sequel to the Three Musketeers
Pegasus Books, 9781643132020, 480pp.
Publication Date: October 1, 2019
Other Editions of This Title:
Digital Audiobook (3/12/2009)
Paperback (8/1/2016)
Paperback (12/6/2018)
Paperback (4/19/2019)
Paperback (12/6/2018)
Paperback (4/22/2015)
Paperback (9/14/2015)
Paperback (9/6/2014)
Paperback (5/27/2019)
Paperback (3/26/2008)
Paperback (6/22/2017)
Paperback (8/1/2016)
Paperback (12/8/2018)
Paperback (5/10/2016)
Paperback (5/20/2014)
* Individual store prices may vary.
Description
The Three Musketeers, Alexandre Dumas's most famous and enduring novel, completed its serial publication in the summer of 1844, and by the time of its book publication at the end of that year readers were already demanding a sequel. They got it starting in January, 1845, when the first chapters of Twenty Years After began to appear--but it wasn't quite what they were expecting.
When Twenty Years After opens it is 1648: the Red Sphinx, Cardinal Richelieu, is dead, France is ruled by a regency in the grip of civil war, and across the English Channel the monarchy of King Charles I hangs by a thread. As d'Artagnan will find, these are problems that can't be solved with a sword thrust. In Twenty Years After, the musketeers confront maturity and face its greatest challenge: sometimes, you fail. It's in how the four comrades respond to failure, and rise above it, that we begin to see the true characters of Dumas's great heroes.
A true literary achievement, Twenty Years After is long overdue for a modern reassessment--and a new translation. As an added inducement to readers, Lawrence Ellsworth has discovered a "lost" chapter that was overlooked in the novel's original publication, and is included in none of the available English translations to date--until now.
With Twenty Years After Dumas's Musketeers Cycle becomes a real ongoing series, beginning a long story arc that will be continued in The Son of Milady, adventure following adventure until the final climax in The Man in the Iron Mask.