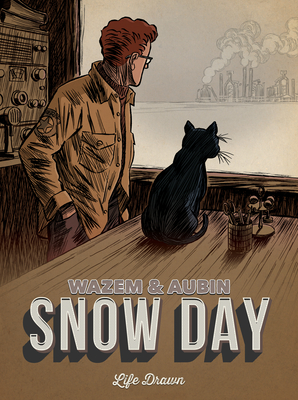 Snow Day (Paperback)
Life Drawn, 9781643375038, 112pp.
Publication Date: April 16, 2019
Other Editions of This Title:
Paperback (2/14/2017)
* Individual store prices may vary.
Description
A chilling crime noir set in a small town in America's heartland.
An outsider sheriff struggles to find his place in an isolated, snow-covered town populated by stubborn residents who are set in their ways and don't take too kindly to strangers. It's a place where folks mind their own business - however odd it may be - and do as they please. That is, until the calm, quiet sheriff decides to do his job ...
About the Author
Antoine Aubin began his work in comics with Disney including "The Many Adventures of Winnie the Pooh" and "Chip and Dale." He is most well-known for his work on the popular "Blake & Mortimer" series. Pierre Wazem is a prolific and critically acclaimed writer. He is most well-known for "Koma" and his adaptation of Hugo Pratt's "Scorpions of the Desert" for which he won the International Prize of the City of Geneva and Best European book of the Year at the Festival of Comics in Rome.