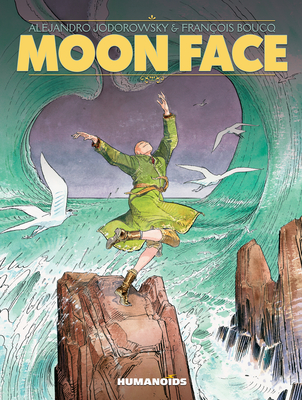 Moon Face (Hardcover)
Humanoids, Inc., 9781643376608, 248pp.
Publication Date: May 14, 2019
Other Editions of This Title:
Hardcover (6/27/2018)
* Individual store prices may vary.
Description
Known as the "wave tamer", a young boy turns the tiny island of Damanuestra upside down, threatening the oppressive political and religious hierarchies. The arrival of the mute Moon Face on the island of Damanuestra is the catalyst for revolution A grandiose tale about power, strength and madness. Comic book legends Alejandro Jodorowsky and Francois Boucq (Bouncer) join forces once more in this uplifting and surreal satirical tale of strange magic and revolutionary freedom.