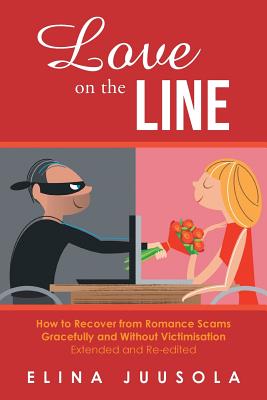 Love on the Line (Paperback)
How to Recover from Romance Scams Gracefully and Without Victimisation Extended and Re-edited
Urlink Print & Media, LLC, 9781643673547, 136pp.
Publication Date: April 11, 2019
Other Editions of This Title:
Paperback (1/8/2016)
Hardcover (1/8/2016)
* Individual store prices may vary.
Description
How can you become a victim of a romance scam and recover from the experience without harm? Elina Juusola, researcher and a feminist was living a low time of her life. She was struggling with her health and grieving the loss of her mother when she suddenly was cheered by a suggestion on Facebook to join a dating site. Soon, she was receiving mail. A British-Australian Major Stephen on a peacekeeping mission in Afghanistan found his way to her heart until he started asking for money. That is when Elina's red flags were up. Love on the Line book is Elina's story of recovery. It explains why we are prone to be vulnerable and easy picks for professional fraudsters. The book reveals how the scammers work in targeting their victims. Love on the line is also a book for peers support in recovery as a victim of fraud.