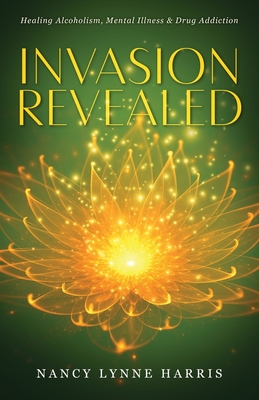 Invasion Revealed (Paperback)
Healing Alcoholism, Mental Illness & Drug Addiction
Urlink Print & Media, LLC, 9781643676326, 44pp.
Publication Date: July 17, 2019
Other Editions of This Title:
Paperback (3/20/2019)
Hardcover (7/17/2019)
Paperback (1/7/2018)
* Individual store prices may vary.
Description
Invasion Revealed explains the negative elements that invade our mental realm from a spiritual perspective. Harris calls addicts "dysfunctional people" but eschews the term "abnormal." She sees them rather as demon-possessed and urges them to take immediate steps to love themselves and drive out their own demons, which she says are actual translucent spirits that can control one's innermost thoughts. Alcoholism, drug addiction, mental illness, Alzheimer's and similar illnesses are caused by the individual's unintentional neglect and ignorance of the spirit nature of the Self. These illnesses affect millions of people worldwide. Even so, thousands of people suffer and die while we wait for a different approach to healing. Professionals who offer help need to understand the spiritual invasion that is causing the dysfunction, and sick people must be trained to think differently about themselves before they can recover. Harris offers ten steps for self-healing such as praise yourself, give yourself permission to change, and retrain your negative self-talk. Basing her ideas partly on Biblical teaching, she compares these steps to Jesus driving demons out of suffering people. A summation of her teaching is that "thinking 'I love myself' is the best medicine you can ever take."