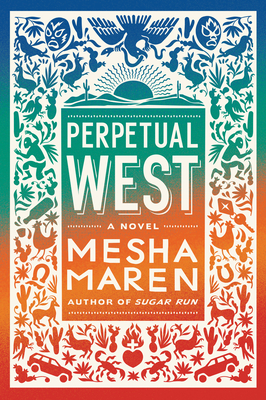 Perpetual West
Hardcover

* Individual store prices may vary.
Other Editions of This Title:
Digital Audiobook (1/24/2022)
Paperback (1/17/2023)
Compact Disc (1/25/2022)
MP3 CD (1/25/2022)
February 2022 Indie Next List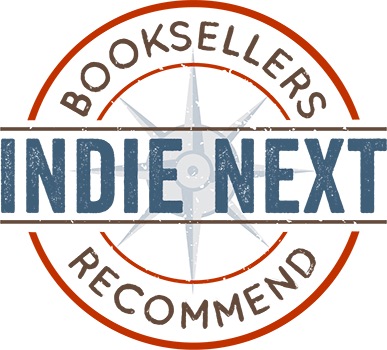 "As much social critique as thriller,
Perpetual West
is rich and memorable. You'll care for and challenge Elana as you fret over where her husband, Alex, has gone. All along the way, Maren's writing sings."
— Laura Lilly Cotten, Thank You Books, Birmingham, AL
View the List
Description
​"Stunning . . . A forceful addition to the literature of the U.S.-Mexican border and its ongoing history of tragedy and joy."
—Jennifer Clement, The New York Times Book Review 

"Suspenseful, seductive . . . A thrill ride from cover to cover."
—Oprah Daily, "The 50 Most Anticipated Books of 2022" 

The riveting new novel by the acclaimed author of Sugar Run, Perpetual West is a brilliant and evocative story of borders—between countries, between lovers, and between facets of the self.

When Alex and Elana move from smalltown Virginia to El Paso, they are just a young married couple, intent on a new beginning. Mexican by birth but adopted by white American Pentecostal parents, Alex is hungry to learn about the place where he was born. He spends every free moment across the border in Juárez—perfecting his Spanish, hanging with a collective of young activists, and studying lucha libre (Mexican wrestling) for his graduate work in sociology. Meanwhile Elana, busy fighting her own demons, feels disillusioned by academia and has stopped going to class. And though they are best friends, Elana has no idea that Alex has fallen in love with Mateo, a lucha libre fighter.

When Alex goes missing and Elana can't determine whether he left of his own accord or was kidnapped, it's clear that neither of them has been honest about who they are. Spanning their journey from Virginia to Texas to Mexico, Mesha Maren's thrilling follow-up to Sugar Run takes us from missionaries to wrestling matches to a luxurious cartel compound, and deep into the psychic choices that shape our identities. A sweeping novel that tells us as much about our perceptions of the United States and Mexico as it does about our own natures and desires, Perpetual West is a fiercely intelligent and engaging look at the false divide between high and low culture, and a suspenseful story of how harrowing events can bring our true selves to the surface.
Praise For Perpetual West…
A Most-Anticipated Book of 2022: Oprah Daily, Electric Literature, Literary Hub, LGBTQ Reads, Business Insider, The Millions, and more

A February 2022 Indie Next Pick

"Stunning . . . A forceful addition to the literature of the U.S.-Mexican border and its ongoing history of tragedy and joy. This is the terrain of Cormac McCarthy, Pat Mora, Roberto Bolaño, Cristina Rivera Garza and the Mexican poet Jorge Humberto Chávez. Maren's original descriptions of Ciudad Juárez and El Paso richly add to this literary heritage."
—Jennifer Clement, The New York Times Book Review 
 
"A gifted stylist and a morally serious observer of human frailty, Mesha Maren's intentions are bold, her mastery of language and narrative tension consistently remarkable and occasionally stunning. Simultaneously deep and thrilling, pleasurable and provocative, Perpetual West is a fine next step in the career of a promising talent, as well as a fearless record of a West the world can no longer afford to ignore."
—Ed Tarkington, Chatper16.org

"This gorgeous, expansive second novel from Mesha Maren revolves around young married couple, Alex and Elana, two academics who move from their small town in Virginia to El Paso, Texas. There, Alex connects to his Mexican roots...as well as a lucha libre fighter named Mateo, with whom he secretly falls in love before mysteriously disappearing. This one will keep you guessing (but that's what makes it so fun)."
—Cosmopolitan.com

"Exhilarating . . . Maren masterfully crafts flawed yet deeply empathetic protagonists . . . Enhancing her dynamic cast is Maren's remarkable ability to create a sense of place with just a few phrases and sentences . . . An immersive experience . . . A chimerical storyteller, Maren writes with candor and grit."
—Terry Hong, Shelf Awareness
 
"Maren's prose is both exacting and luxurious, a thrill ride from cover to cover."
—Oprah Daily, "50 Most Anticipated Books of 2022"
 
"Maren employs a sweeping and lyrical narrative voice reminiscent of Sharon Harrigan, Jeffrey Eugenides, and Paulette Jiles and isn't afraid to let readers sit with the discomfort of addiction, deception, and loss. Immersing readers in areas of Mexico not often seen and peppered with academic inquiries, Perpetual West is nothing short of haunting."
—Booklist (starred review)
 
"Perpetual West is an ambitious novel rendered in striking, sensual prose. Maren creates a vivid, precise, and complex sense of place; she shows us how cultural and physical geography shape who we are, what we do, and how the world understands us."
—Dana Spiotta, author of Wayward
 
"Stunning… This one will have you on the edge of your seat, but that just adds to the fun."
—Women's Fitness Magazine
 
"[Perpetual West] takes the shape and pace of a thriller. Yet it's a character-driven book filled with political and cultural ideas and debates about life along the border, ranging from NAFTA to the colonialist stereotypes perpetuated by writers like Graham Greene and D.H. Lawrence."
—Orange County Register
 
"Fiction often tells a more nuanced truth than straightforward reporting, and that's what writer Mesha Maren does in her new novel, Perpetual West."
—MPR News
 
"A highest-order storyteller of Southern noir."
—Electric Literature, "The Most Anticipated LGBTQ+ Books of 2022"
 
"Mesha Maren has followed up Sugar Run, her extraordinary debut, with another, perhaps more extraordinary, success. Perpetual West maintains the best parts of Maren: drama, knockout sentences, violence, and complicated love; a successful blend of noir, high literary styling, and cultural criticism. It is, however, a bigger book, balancing several big ideas at once. There's colonialism, wrestling, kidnapping, sexual identity. This is a brave book, one only Mesha Maren could have pulled off."
—Gabriel Bump, author of Everywhere You Don't Belong
 
"As with her debut novel, Sugar Run, Mesha Maren continues to expand the understanding of what it means to be a southern novelist. Like a love child of Kate Chopin and Alice Walker raised by Cormac McCarthy, Maren with Perpetual West takes us through a luscious queer odyssey from Virginia to Mexico daring us to ask ourselves what makes us who we are. Is it where we come from? Or where we're going?"
—Jeremy O. Harris, author of Slave Play
 
"A complex novel full of suspense in the tradition of Under the Volcano. Maren takes our modern mythos of the border and weaves a story that is entirely her own."
—Fernando A. Flores, author of Tears of the Trufflepig
 
"Meticulously observed … [Maren] does an expert job of showing Elana and Alex's separate arcs, and their story dramatizes border life in a nonclichéd fashion. … An admirable…vehicle for examining the gulf between the two countries' cultures and people."
—Publishers Weekly
 
"Lovely prose."
—Kirkus Reviews
 
"With its corrupt world of maquiladoras and drug cartels, Mesha Maren's Juarez may seem familiar, but the truly dangerous borders her characters have to cross are within themselves.  Disorienting and hallucinatory, Perpetual West recalls no other novel so much as The Sheltering Sky, as its innocents cast aside their masks and surrender to more elemental truths."
—Stewart O'Nan, author of A Prayer for Dying
 
"Perpetual West is a remarkable story of all the borders we cross to finally become our true selves. In this vivid and stunning novel about falling in love, finding your way, and fighting for what you want, Mesha Maren masterfully redefines the American dream and what it means to belong."
—Crissy Van Meter, author of Creatures
 
Algonquin Books, 9781643750941, 384pp.
Publication Date: January 25, 2022
About the Author
Mesha Maren is the author of Sugar Run. Her work has appeared in the Oxford American, the Guardian, Tin House, the Southern Review, and elsewhere. She was the recipient of the Thomas Wolfe Fiction Prize, an Elizabeth George Foundation grant and fellowships from the MacDowell Colony and the Ucross Foundation. She is an assistant professor at Duke University and also serves as a NEA Writing Fellow at the federal prison camp in Alderson, West Virginia.
1. Perpetual West opens with Alex and Elana driving toward the border at El Paso / Juárez, the place where Alex was born. Alex states that he wanted to come to this area in order to "join himself." What do you think he means by this?
2. Both Rubi and Vivi ask Elana where her people are from and how she relates to her heritage. Mateo's wrestler persona is strongly connected to Juárez, but he was not born there. Who has the right to define themselves by a place? What does it even mean to be from a place? What is your relationship to place and your identity?
3. Concepts of identity are important for all three main characters. Elana is attempting to shift her identity away from her father and her husband. Where does she shift it to? How do Mateo and Alex identify, and does this change throughout the book? Is identity something we can have control over? Is it something we find, or something that finds us?
4. What role does performance play in this novel? Characters reference the "movie version" of events, there are also Vivi's plays, and lucha libre has a very performative aspect to it. What is gained and what is lost in the dramatization of events? Have you ever felt as if your performance of your self was more popular than your authentic self?
5. What role does religion play in Perpetual West?
6. What do you make of Neto's dream of employing men who would otherwise travel to the United States for work? What are Neto's intentions?
7. Sibling relationships play crucial roles in the novel (Elana and Simon, Neto and his brothers). Do you relate to any of these sibling relationships? In what ways do our siblings show us aspects of ourselves that no one else can?
8. Toward the end of the novel, Alex discusses with Mateo the fact that he doesn't believe it is possible to really know yourself. He calls the idea of knowing oneself "stupid, pointless" and "impossible." Do you agree? Disagree?
9. Elana questions the ways in which we think we know someone, namely through external markers such as the movies and bands and books they like. What do you think? How well can you really know another person?
10. What do you think of Elana's essay on passivity and complacency and female bodies and choices?
11. What do you make of Alex's theory of "perpetual west" and the US's relationship to Mexico?
12. Alex argues that Americans rely too much on the individual and individual choices, and that they fail to take into account the larger political situation. Do you agree or disagree?
13. How do you interpret the novel's final scene? What do you think happens to Alex, Elana, and Mateo?