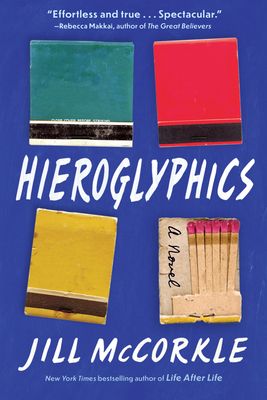 Hieroglyphics
Paperback

* Individual store prices may vary.
Other Editions of This Title:
Digital Audiobook (7/27/2020)
Hardcover (7/28/2020)
Paperback, Large Print (9/2/2020)
August 2020 Indie Next List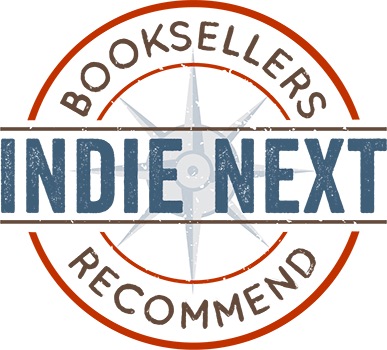 "Jill McCorkle's latest novel,
Hieroglyphics
, tackles early loss and how its memory persists in the minds of those who experience it. McCorkle weaves the stories of four unassuming characters and their individual traumas into a braided cord of empathy, revelation, and survival. Her storytelling skill is in high gear in this quiet yet deeply insightful drama that will remain in the reader's mind long after the final page."
— Linda Kass, Gramercy Books, Bexley, OH
View the List
Description
"Hieroglyphics is a novel that tugs at the deepest places of the human soul—a beautiful, heart-piercing meditation on life and death and the marks we leave on this world. It is the work of a wonderful writer at her finest and most profound."
—Jessica Shattuck, author of The Women in the Castle

After many years in Boston, Lil and Frank have retired to North Carolina. The two of them married young, having bonded over how they both—suddenly, tragically—lost a parent when they were children. Now, Lil has become deter­mined to leave a history for their own kids. She sifts through letters and notes and diary entries, uncovering old stories—and perhaps revealing more secrets than Frank wants their children to know.

Meanwhile, Frank has become obsessed with the house he lived in as a boy on the outskirts of town, where a young single mother, Shelley, is now raising her son. For Shelley, Frank's repeated visits begin to trigger memories of her own family, memories that she'd hoped to keep buried. Because, after all, not all parents are ones you wish to remember.

Empathetic and profound, this novel from master storyteller Jill McCorkle deconstructs and reconstructs what it means to be a father or a mother, and to be a child trying to know your parents—a child learning to make sense of the hieroglyphics of history and memory. 
Praise For Hieroglyphics…
"A moving and deeply appealing novel."
—People 

"A good novel can perform the same perception-bending trick as a lockdown: slowing time, throwing light on shadowed corners, reminding us of the interdependencies among us that we once took for granted . . . Vibrant, engaging . . . McCorkle, a generous, humane writer, knows that facing death allows us, as this terrible pandemic has, to focus on what is essential: how to take care of our vulnerable, and to appreciate the connections that sustain us."
—The New York Times Book Review

"A bard of Southern fiction weaves a layered tale around a married couple who retire from Boston to North Carolina amid a beehive of secrets. A hidden journal, a childhood house, a long-ago fire: All emerge as keys and touchstones in McCorkle's shimmering prose."
—O, The Oprah Magazine

"Jill McCorkle has long been one of our wryest, warmest, wisest storytellers. In Hieroglyphics, she takes us on through decades, through loss, through redemption, and lands in revelation and grace. As always with McCorkle, the story feels so effortless and true that we might well miss what a high-wire act she's performing. But make no mistake: She's up there without a net, she never misses a step, and it's spectacular." 
—Rebecca Makkai, Pulitzer Prize finalist for The Great Believers
 
"Hieroglyphics is a novel that tugs at the deepest places of the human soul—a beautiful, heart piercing meditation on life and death and the marks we leave on this world. It is the work of a wonderful writer at her finest and most profound."
—Jessica Shattuck, author of The Women in the Castle

"Jill McCorkle at her best—a masterful storyteller noting the complications of life with a heart full of empathy."
—Garden & Gun
 
"Wise and tender, Hieroglyphics captures life itself: the experiences that shape us and bind us to one another, and the moments of terror and grace we carry in our hearts. Jill McCorkle's new novel is a triumph."
—Claire Messud, author of The Burning Girl

"A thoroughly existential story that inspects mortality, the passage of time and the inadequacies of human communication . . . [McCorkle's] mastery of words as a vehicle to deliver raw emotions never wavers. Hieroglyphics dwells in nostalgia and the inevitable pain that's built into the contract of life, but like a good therapy session, it proves rewarding."
—Atlanta Journal-Constitution
 
"The real joy of Hieroglyphics is its intricacy, the pieces of four stories assembled into a mosaic of love and pain and redemption . . . the plain and elegant style pulls the reader through its shifts and counterpoints. You emerge bedazzled, blinking in the bright sunlight of now and carrying the shards of their experiences in your heart. McCorkle is a gracious stylist who hides a whip-smart gift behind her Southern charm. She knows how to tell a good story."
—Washington Independent Review of Books
 
"Hieroglyphics is suffused with a deep and heartening understanding of human resilience and strength. A beautiful and emotionally satisfying novel."
—Brad Watson, author of Miss Jane

"Engrossing . . . McCorkle finds an elegant mix of wistfulness and appreciation for life . . . Throughout, McCorkle weaves a powerful narrative web, with empathy for her characters and keen insight on their motivations. This is a gem."
—Publishers Weekly, starred review

"Ingenious . . .Gathers layers like a snowball racing downhill before striking us in the heart with blunt, icy force."
—Kirkus Reviews, starred review

"A powerful evocation of loss and yearning . . . McCorkle testifies to the ageless nobility of human beings who want the next generation to do better. A deeply moving and insightful triumph."
—Booklist, starred review

"Demonstrating her widely recognized skill at creating memorable stories out of the stuff of daily life, McCorkle's empathy for a quartet of unassuming but appealing characters provides the foundation for a novel whose drama is modest, but whose insight is deep. Jill McCorkle is an unfussy writer whose storytelling skill almost gives the impression she's simply eavesdropping on her character's lives. It's that quiet talent that makes Hieroglyphics a novel whose appeal will only enlarge in the reader's mind with the passage of time."
—Shelf Awareness

"No one has a more captivating storytelling style than McCorkle, and her narrative gifts are on full display in Hieroglyphics. As in her previous novel, Life After Life, she does a masterful job of weaving a whole from many parts. Revelations about all the characters arrive slowly, finally reaching a conclusion that is fully satisfying, as soaked in love and sorrow as every human life."
—Chapter16.org
 
"McCorkle is an insightful, skillful writer."
—New York Journal of Books
 
"McCorkle is known for being a funny and astute chronicler of everyday life. Hieroglyphics . . . is a layered and powerful meditation on parenthood, loss and family history, and yet it has the easy feel of an entertaining neighbor spinning a tale on the porch while shelling peas."
—Savannah Morning News
 
"Jill McCorkle's novels are always worth the wait. That's certainly true of Hieroglyphics. Few books are so honest and true to life, yet so ultimately uplifting. She's a master of the art of weaving a story, through just the right details, nuances and anecdotes, for us to decipher as we read."
—Greensboro News & Record
 
"McCorkle's book is deeply layered, deconstructing and reconstructing what it means to be a parent, and what it means to be a child trying to make sense of history and memory."
—Winston-Salem Journal

"Hieroglyphics is a powerful, deeply moving testament to both the ties of family and the taut fragility of memory's plumb-line. Shelley, Harvey, Lil and Frank felt so real that it seemed as if I had known them for many years; this book stayed with me well beyond the last page."
—Daniel Mason, author of The Winter Soldier
Algonquin Books, 9781643751382, 336pp.
Publication Date: May 4, 2021
About the Author
Jill McCorkle's first two novels were released simultaneously when she was just out of college, and the New York Times called her "a born novelist." Since then, she has published six novels and four collections of short stories, and her work has appeared in Best American Short Stories several times, as well as The Norton Anthology of Short Fiction. Five of her books have been New York Times Notable books, and her most recent novel, Life After Life, was a New York Times bestseller. She has received the New England Booksellers Award, the John Dos Passos Prize for Excellence in Literature, and the North Carolina Award for Literature. She has written for the New York Times Book Review, the Washington Post, the Boston Globe, Garden and Gun, the Atlantic, and other publications. She was a Briggs-Copeland Lecturer in Fiction at Harvard, where she also chaired the department of creative writing. She is currently a faculty member of the Bennington College Writing Seminars and is affiliated with the MFA program at North Carolina State University.
 
1. The character Lil says that we are all haunted by something. What do you think haunts each of the main characters and how do they each deal with it?
2. The catastrophic events referenced—the train wreck and the Cocoanut Grove fire—really happened. Why do you think McCorkle used actual events? In what ways does that affect how you read the novel?
3. Harvey's sections, told from a child's point of view, are markedly different from Lil, Frank, and Shelley's sections. How does his point of view color our reading of the other sections?
4. There are many references throughout the novel to childhood games and toys and keepsakes. How do they function for each character?
5. Language—what is communicated as well as what remains unspoken—is a central theme in this novel, from Lil's notes and diary entries to Shelley's transcriptions to Frank's study of ancient cultures. How does this relate to the title of the novel?
6. At the end of the novel, Shelley is literally left standing in a threshold. How would you describe that threshold? What do you think lies ahead for her?
7. The present storyline focuses on a day in Frank's life. How would you chart his journey?
8. The characters all have interests woven into the storyline: Lil has her work as a dance instructor; Frank has his studies of ancient burial rituals; Harvey is obsessed with horror tales (real and imagined), his made-up superhero, and animal droppings; Shelley entertains a wholly imagined narrative (the book she would write) while also doing her job. How do these interests help us understand the characters' perspectives?
9. Frank, Shelley, and Harvey all have brothers who are key figures in their lives. Discuss what you know about each brother and how these relationships affect the central characters' lives.
10. Lil spends a lot of time thinking about her marriage to Frank, with particular emphasis on one period of time. How does she resolve her feelings about his affair? How do you feel about her decision?
11. Grief is central in the lives of all four of the main characters. How has it affected the way they live?
12. In the aftermath of both the train wreck and the fire, people were identified by tags or scars or the contents of pockets. Discuss the relevance of these lists.
13. The four central characters' lives are all significantly influenced by their relationships with their parents. Which character's situation were you most drawn to? Even after we've lost parents, how do they live on for us and inform our lives?
14. Were you surprised by the ending? If so, why? If not, why did you expect it?
15. What kinds of things have you saved over the years, and why these specific things? Do you have any talismans? Would the meaning of these keepsakes be evident to anyone else, and if not, why not?