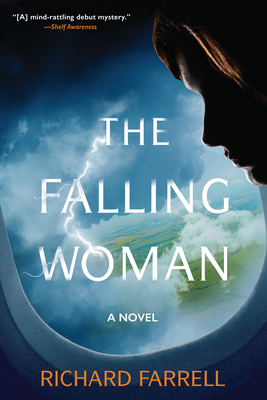 The Falling Woman
A Novel
Paperback

* Individual store prices may vary.
Other Editions of This Title:
Compact Disc (12/7/2021)
Hardcover (6/23/2020)
MP3 CD (12/29/2020)
June 2020 Indie Next List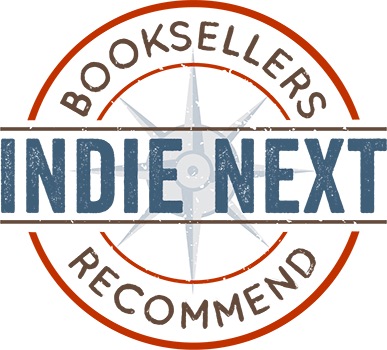 "Imagine finding out that you have terminal cancer and are faced with the decision of whether or not to seek treatment. The next thing you know, you are the only survivor of a plane crash and no one knows who you are or how you survived. Well-written and plausible,
The Falling Woman
is a story about a woman who decides to take control of the rest of her life in an unconventional way for the benefit of herself and her family."
— Lauren Zimmerman, The Writer's Block Bookstore, Winter Park, FL
View the List
Description
"This is the kind of novel I like best . . . Great writing, great plotting, and a thoughtful plumbing of what makes us human." —B. A. Shapiro, bestselling author of The Art Forger and The Collector's Apprentice

First, it's just a barely believable rumor: one person may have survived the midair explosion of a passenger jet on a cross-country course from Washington, DC, to San Francisco. But soon she becomes a national media sensation when "the Falling Woman," as the press dubs her, is said to have been taken to a Wichita hospital—and then to have disappeared without a trace.

As a dedicated National Transportation Safety Board agent joins the search for clues, he becomes drawn into the woman's moving and personal fight to keep secret the story of her survival, even from her own family, and possibly at risk to his own career. 

The Falling Woman is a novel that asks compelling and controversial questions about the value of life and what should be sacrificed in the name of love.
Praise For The Falling Woman: A Novel…
"Former pilot Farrell's skillfully written story of hope, love, and regret contemplated amid a fast-paced, high-pressure major airline accident investigation will appeal to readers who enjoyed Michael Crichton's Airframe, Gregg Hurwitz's The Survivor, and Noah Hawley's Before the Fall."
—Library Journal

"[A] mind-rattling debut mystery . . . Page after page, Farrell builds confusion and frustration into an incendiary debate between belief in the miraculous and the basic laws of physics . . . When he finally discovers the truth, what Charlie does with it will make for an explosive discussion long after the final chapter."
—Shelf Awareness for Readers

"[A] solid debut . . . Farrell's thoughtful novel calls to mind the heights of Rafael Yglesias's Fearless."
—Publishers Weekly

"An intriguing story given weight by its examination of what it means to be faithful."
—Booklist

"The Falling Woman is a thoughtful, intelligent, and meticulously crafted novel about expectations and choices, tragedies and miracles, limitations and freedom. I enjoyed every page; it is a gem."
—T. Greenwood, author of Keeping Lucy
 
"A stunning debut, The Falling Woman kept me riveted to the very last page. Without sacrificing an ounce of suspense, Farrell manages to ask the big questions about life and love. This is a novel that is perfect for book clubs."  
—Thomas Christopher Greene, author of The Perfect Liar and The Headmaster's Wife

"The Falling Woman is the kind of novel I like best: a page-turning glimpse into a world I have always been curious about (an investigation of a commercial airline accident) combined with great writing, great plotting and a thoughtful plumbing of what makes us human—with a twist at the end. Highly recommended."
—B.A. Shapiro, author of The Collector's Apprentice

"What would you do if you were confronted with a miracle? That is the essential question posed in The Falling Woman, a surprisingly spiritual novel about a plane crash. Two people entwined in the investigation, both in desperate need of hope—and a true home—grapple with an answer, which may prove as perilous as the catastrophe. Part mystery and part prayer, this page-turner about mortality is iridescent. I loved it." 
—Robin Oliveira, author of Winter Sisters
Algonquin Books, 9781643751399, 352pp.
Publication Date: May 11, 2021
About the Author
Richard Farrell is a graduate of the U.S. Naval Academy and a former pilot who holds an MFA in writing from Vermont College of Fine Arts. His work has appeared in Hunger Mountain, upstreet, New Plains Review, Potomac Review, Descant, and elsewhere. Originally from Worcester, Massachusetts, he teaches creative writing at Grossmont College in San Diego, where he lives with his wife and two children. This is his first novel.
1. The Falling Woman explores themes of uncertainty, identity, and self-determination. Give an example of how each of these themes are used in the story.
2. At the outset of the novel, Charlie Radford is portrayed as an ambitious young investigator motivated by career aspirations and hopes for advancement. Yet the choices he makes run counter to these aspirations. How do you think you would have handled the challenges he faced in dealing with the falling woman? Do you think you could or would have made the same decisions he did?
3. Commercial plane crashes are relatively rare occurrences, yet there seems to be an acute fascination with them. Why do you think this is so? How do you feel about flying?
4. Radford's choice of career seems to have been motivated by his disappointment in not succeeding as a pilot himself. Do you think of failure and disappointment as motivators in most people's lives? Give some examples of others—real or fictional—who have achieved success after struggling with failure.
5. How do you think Erin Geraghty's life would have played out if her plane had not crashed? Do you think the life she will have because of her decision to remain anonymous will be very different, or better? How?
6. What do you think Erin's final days will be like? Do you think she will stick to her decision not to reach out to her family?
7. Though the possibility of surviving the crash of an airplane that disintegrates in midair seems extremely unlikely, there are a number of actual cases in which people did survive a long fall. Did you find Erin's survival to be convincing? Would you agree with the priest Radford encountered at the hospital that her survival was a "miracle"? Or do you view it as a matter of random possibility?
8. If you had been in Erin's situation—caught in a loveless marriage, diagnosed with a form of cancer that's almost always fatal—do you think you would have made the same decision she does? If so, why?
9. Do you view Erin's decision to not rejoin her family to be one of strength or cowardice? How so?
10. Given the way both traditional and social media seem to know about or learn of virtually everything of note that happens, do you think Erin's decision to disappear was rational and realistic, or perhaps more a result of the mental trauma she experienced in the accident? Why?