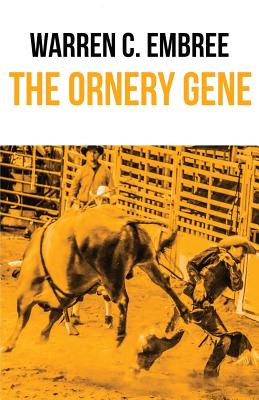 The Ornery Gene
Paperback

* Individual store prices may vary.
Description
When itinerant ranch hand Buck Ellison took a job with Sarah Watkins at her ranch in the Sandhills of Nebraska, he thought he had found the place where he could park his pickup, leave the past behind, and never move again.

On a rainy July night, a dead body at the south end of Sarah's ranch forces him to become a reluctant detective, digging into the business of cattle breeding for rodeos and digging up events from his past that are linked to the circumstances surrounding the murder of Sam Danielson.

Working with his boss Sarah, her nephew Travis Martin, and the cook Diane Gibbons, Buck unmasks the murderer, but at the cost of learning the reality of past events that he chooses to keep to himself.

Praise for THE ORNERY GENE:

"Beer. Cattle breeding. Land. Jealousy. Oceans of sand dunes and driving rain. What could go wrong in Nebraska? Warren Embree takes us there in The Ornery Gene." --Carol Leininger, Elm Books author

"This murder mystery takes place in the Nebraska Sandhills and is a genuinely interesting and accurate look into a part of the old West brought into current time. Nicely done." --J. M. Nicholson, MS, PE
Down & Out Books, 9781643960128, 216pp.
Publication Date: April 29, 2019