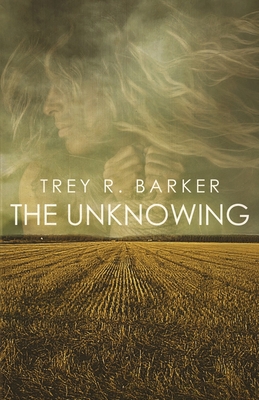 The Unknowing
Paperback

* Individual store prices may vary.
Description
Runaway. Victim of domestic battery. An older, married boyfriend. Pregnant. And ultimately, dead and forgotten in a cornfield.

For Sheriff's Deputy Wes Spahn, this isn't just another case. For Spahn, this case will have too many emotional similarities to his first case as a detective, similarities that will leave him questioning everything.

When a farmer finds a pile of bones, Spahn begins an odyssey that will lead him inexorably both forward through false leads and empty clues, from incorrect identifications to bad suspects and backward into a case that is a decade old. It also leads to tension between Spahn and his fellow officers as he pushes them out of his way in his zeal to solve the case.

Spahn's victim is Suzanne Margaret Haas, a runaway since early summer. As he puts her life together, Spahn comes to focus on her boyfriend. He is a man nearly ten years older, dishonorably discharged from the military, married but with girlfriends scattered throughout the area. Spahn is convinced of the man's guilt.

But there is another man...who has a taste for violence and young girls. Is he Suzanne's killer?

During all this, ratcheting up his emotional barrenness, is his on-going failure in solving his very first case, that of a missing girl. He tries to work both cases simultaneously and soon understands someone is gunning for him. He finds tire tracks and footprints in the snow around his house and sees multiple vehicles following him.

When he realizes the different vehicles belong to different people, who are following him for different reasons, Spahn begins to believe his world is falling in on him, and he wonders if he's been on the wrong road the entire time, both in how he handled the two cases and how he handled everyone around him.

The endgame comes quickly and at the story's end, Spahn walks away from the job and the friends he's lost, his original case still unsolved.

Praise for THE UNKNOWING:

"Trey R. Barker writes with soul, sulfur, and an insight into the mind of midwestern Sheriff's deputy Wes Spahn that only midwestern Sheriff's deputy Trey Barker could bring. Part elegy, part police procedural, with a sprinkle of gallows cop shop banter and a splash of country noir, The Unknowing is a heartfelt new entry in the dark and dangerous public blotter of Barkerville." --Sean Doolittle, Thriller Award-winning author of Lake Country

"Trey R. Barker is one of the most lyrical writers of crime fiction around, and his noir police procedural The Unknowing is no exception. It's the story of a detective trying to solve the disappearance and murder of a girl in rural Illinois, but what kept me turning the pages was Barker's driven, guilt-ridden, utterly believable protagonist Wes Spahn, who, despite a similar case earlier in his career, lands in a no-win situation. Barker's solid character development, combined with his polished prose, races to a surprising finale which makes us ponder whether Wes ran the case or the case ran him." --Libby Fischer Hellmann, author of the Georgia Davis PI Series

Praise for the Books by Trey R. Barker:

"A writer who walks the walk, Barker will show you the difficult and dark side of crime literature. Get the nerve to read him--you should." --Craig Johnson, New York Times bestselling author and creator of the Longmire hit series on Netflix

"Barker, a former journalist who works in law enforcement, has produced a nourish police procedural that's gritty, violent, and utterly believable." --Kirkus Reviews, for Slow Bleed
Down & Out Books, 9781643960333, 340pp.
Publication Date: November 11, 2019