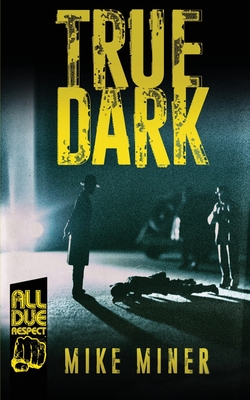 True Dark
Paperback

* Individual store prices may vary.
Description
On a warm, quiet morning in a speck of a town near the Mexican border, an old man stops at an airstream diner and orders coffee. When the owner of the diner appears, the old man shoots him to death, pays his bill, and drives away.

The sheriff, Leo Murphy is called in to investigate the murder. His instincts lead him to his brother, Ryan.

The black sheep of the family, Ryan Murphy lives just south in Mexico. He makes a living as a coyote, moving illegal cargo across the border. The brothers have an arrangement regarding Ryan's illegal enterprise: Don't ask, don't tell.

When the old man's car breaks down in the middle of the desert Leo takes him into custody. If only things had gone according to Ryan's plan.

Now a cold-blooded killer named Wicked Bill is on his way from Miami to help Ryan clean things up.

The Murphy brothers need to redefine the lines they will and won't cross to protect each other and those closest to them from interlopers on both sides of the law.

In True Dark, Mike Miner has created a vivid and dangerous world.

Praise for TRUE DARK:

"Admirers of Mike Miner's previous novels will undergo quick conversions to devoted fans when they read True Dark. Everything Miner does well--the spare dialogue loaded to within an inch of mercy, a story that doesn't so much unfold as uncoil, breathtaking tension--he has sharpened to a masterful art in True Dark. That Miner does this without ever letting go of your heart, no matter how jaded, is the mark of emerging genius." --James Anderson, author of The Never-Open Desert Diner and Lullaby Road

"A carefully calibrated and complex page-turner that cascades over generations and decades without ever losing intensity. Miner keeps upping his game. Plot lines, eras, and characters interlace effortlessly in a well-crafted page-turner. Miner's skills have out-paced his peers. True Dark is a perfect crime novel." --Tom Pitts, author of 101 and American Static
All Due Respect, 9781643960456, 314pp.
Publication Date: November 22, 2019