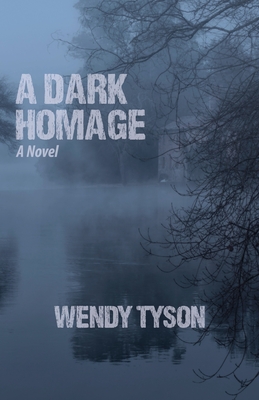 A Dark Homage
Paperback

* Individual store prices may vary.
Description
A sordid sex tape. A venture capital firm. A secret society of women. A Catholic nun. All have one connection in common: Miriam Cross.

Miriam Cross, author, feminist and philanthropist, disappears from her Philadelphia home. A year later, a lonely recluse named Emily Cray is brutally murdered in her bed in a small Pennsylvania town. The police discover that Emily Cray and Miriam Cross were one and the same, but if they know who killed Miriam, they're not sharing. Miriam's niece Lucinda wants answers. She turns to the one woman she knows she can trust--private investigator Delilah Percy Powers.

As Delilah and her team of female detectives--a militant homemaker, an ex-headmistress, and a former stripper--investigate Miriam's death, they uncover more questions than solutions. Why had the famous author been living under a new identity? Who were the women seen coming out of Emily Cray's home at all hours of the night? Did Miriam have a mysterious lover? What was Miriam's allegiance to an international secret society of high-powered women? What was the famous author doing with a New York venture capital firm?

As Delilah and her staff get closer to the truth, they become submerged in a criminal underworld of unfathomable cruelty and greed with implications that go far beyond the gruesome death of one woman or the boundaries of one country. Eventually Miriam's fight for justice becomes Delilah's own...until Delilah's obsession with finding the truth proves just as deadly.

Praise for A DARK HOMAGE:

"A Dark Homage is masterful. Wendy Tyson's novel is more than a compelling mystery, it's a detailed, honest examination of tough-as-nails women who refuse to be intimidated, no matter how dark the story turns. Tyson skillfully turns from humor to tension in the span of a single sentence, and readers will be left wanting to know what happens next with Delilah and her team. A must read." --E.A. Aymar, author of The Unrepentant

(Previously published as The Seduction of Miriam Cross.)
Down & Out Books, 9781643960746, 348pp.
Publication Date: January 20, 2020