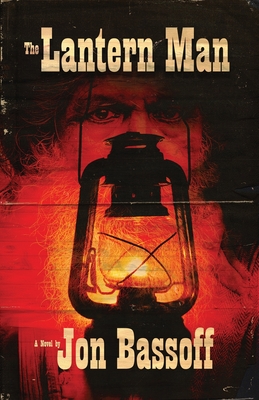 The Lantern Man
Paperback

* Individual store prices may vary.
Other Editions of This Title:
Compact Disc (7/19/2022)
MP3 CD (7/19/2022)
Description
Shortly after her brother, Stormy, is convicted of the brutal murder of a classmate, seventeen-year-old Lizzy Greiner is found dead in an abandoned mountain shack, the result of an apparent suicide by fire. Next to Lizzy's charred body, investigators find several of her journals, safely stored inside a fireproof box. It soon becomes evident that these journals contain a narrative that Lizzy wanted the police read, the truth that she wanted them to know.

Detective Russ Buchanan is tasked with determining the veracity of her narrative, including Lizzy's belief and obsession that the mysterious and murderous Lantern Man is haunting the mountains near her family's house. He interviews family members, teachers, and classmates; he studies her psychologist's extensive case notes. And he learns that Lizzy isn't the only one who believes in the Lantern Man. After generations of ghost stories, is it possible that the Lantern Man actually does exist, a real-life boogeyman? Did he have something to do with the murder? Or is he simply a figment of Lizzie's deluded imagination, an attempt to rationalize her brother's brutality? The further into the investigation he delves, the more Buchanan questions everything he thought he knew about Lizzy's death and the murder for which her brother was convicted.

Praise for THE LANTERN MAN:

"The Lantern Man is an extraordinary novel that defies categorization. With shades of Stephen King, Silence of the Lambs, journalism, and author Jon Bassoff's own groundbreaking vision of how to use the printed page to give readers the best story possible, The Lantern Man is a landmark novel that will make you wonder, marvel, and remember." --James Grady, author of Six Days of the Condor

"The Lantern Man is disorienting in the best sense of the word. Jon Bassoff masterfully blurs the lines between genres--no, scratch that, among genres--by creating a hellish hall of competing mirrors, each holding its own twisted version of the truth. The Lantern Man is a true shape-shifter of a novel. It's one that will remain with readers long after the last page." --Lynn Kostoff, author of A Choice of Nightmares and Words to Die For

"An engaging and immersive mashup of mystery and horror, Jon Bassoff's The Lantern Man offers a dizzying world of clues interlacing the disappearances of several girls with the mythology of a local boogeyman. Bassoff weaves a tight and creepy tale through a series of mediums: a girl's diary, police transcripts, a detective's notes, newspaper articles, letters, photos, and sketches. The result is an exceptionally creative, compelling, and dark whodunit that will leave its readers, like the Lantern Man himself, hungry for more." --Carter Wilson, USA Today bestselling author

"The Lantern Man is a brilliant--and terrifying--puzzle-box narrative that dares you to keep reading. It's the kind of book that you better cancel any plans you might have before you start." --Rob Hart, author of The Warehouse

"Ever been eyebrows deep in a horrifying investigation? You're about to be... Part memoir, part case file and completely absorbing, The Lantern Man is a compelling pastiche on the verge of madness." --Craig Johnson, author of the Walt Longmire mysteries, the basis for the Netflix drama Longmire

"A genre-bending novel--an original, captivating mystery that might pave the way we write crime fiction forever." --Jax Miller, author of Freedom's Child
Down & Out Books, 9781643960760, 252pp.
Publication Date: March 9, 2020