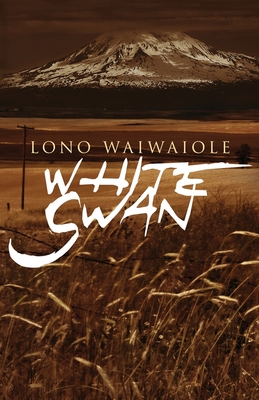 White Swan
Paperback

* Individual store prices may vary.
Description
Eddie Clem was born in White Swan on the Yakama reservation in the 1950s and subsequently did what most Yakama boys did at that time--he learned to shoot hoops and rodeo, fell in love, grew into a man, had children, and then watched them repeat the same process.

The way Eddie did this was unique to him, however, in several respects:

- His mother dies when he is born;
- His father disappears into the foothills of Mt. Adams as soon as his mother is buried;
- He meets the love of his life in the fifth grade;
- He accidentally kills his favorite cousin on his 11th birthday;
- He turns out to be better than the other boys at both shooting hoops and rodeoing;
- He comes of age just in time to spend a year as a medic in Vietnam;
- The love of his life marries someone else.

White Swan chronicles all of these things, but they are just the beginning of the story. How Eddie and all the people he loves eventually connect with each other unfolds in a tale that celebrates the power of love, family and a people who have been tied to each other for centuries in the space between a mountain and a river that bears their name in the heart of central Washington.

Praise for WHITE SWAN:

"Lono Waiwaiole's writing in White Swan is graceful, spare, seasoned with gentle humor, never overwrought. Although I didn't grow up on an Indian reservation, play basketball, or compete in a rodeo, I found myself really caring about Eddie Clem and the people he loved yet couldn't love enough." --Kathleen Tyau, author of Makai and A Little Too Much Is Enough

"The characters in White Swan pull on your sleeve and insist you follow them through their lives. And you want to, because the minute you meet them they grab hold of your heart. Waiwaiole's deceptively plain writing hides depths of wisdom, like the calm surface of a mountain lake. Simply a beautiful book." --SJ Rozan, bestselling author of Paper Son

"Departing from his celebrated noir tales (The Wiley Series, Dark Paradise), Waiwaiole masterfully portrays a Native American family scarred by a father's abandonment, who find their ultimate redemption through rebirth, renewal and forgiveness." --Kiana Davenport, author of Shark Dialogues

"As Hemingway did with his Nick Adams stories, Lono Waiwaiole paints America's rural life--its indigenous people-- with intense respect and compassion. He gets it. You the reader are thrown into those sometimes beautiful, sometimes sad, but always true moments, that we call Life. And like Hemingway, too, Lono Waiwaiole has given us an American masterpiece in the bargain." --Kent Harrington, author of Last Ferry Home

"White Swan explores the push and pull of family and how people are fated to be together, even though it may take a lifetime before destiny is fulfilled. A beautiful intergenerational saga rooted in the White Swan community on the Yakama Indian Reservation nestled in the mountains of Central Washington. With his indigenous heritage and current home in the Pacific Northwest, noted noir writer Lono Waiwaiole succeeds in this creative work that falls outside of mystery genre." --Naomi Hirahara, Edgar Award-winning author of the Mas Arai series
Down & Out Books, 9781643960920, 316pp.
Publication Date: March 30, 2020