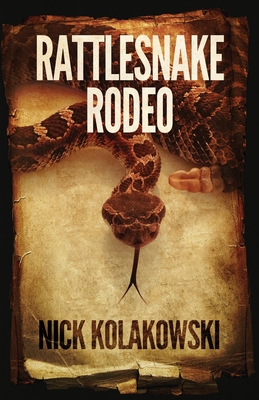 Rattlesnake Rodeo
Paperback

* Individual store prices may vary.
Description
The fiery sequel to Boise Longpig Hunting Club is here... Three nights ago, Jake Halligan and his ultra-lethal sister Frankie were kidnapped by a sadistic billionaire with a vendetta against their family. That billionaire offered them a terrible deal: Spend the next 24 hours in the backwoods of Idaho, hunted by rich men with the latest in lethal weaponry. If Jake and Frankie survived, they'd go free; otherwise, nobody would ever find their bodies. Jake and Frankie managed to escape that terrible game, but their problems are just beginning. They're broke, on the run, and hunted by every cop between Oregon and Montana. If they're going to make it through, they may need to strike a devil's bargain-and carry out a seemingly impossible crime. Rattlesnake Rodeo is a neo-Western noir filled with incredible twists. If you want true justice against the greedy and powerful, sometimes you have no choice but to rely on the worst people... Praise for RATTLESNAKE RODEO: "Nick Kolakowski is known for his insightful essays on complex social issues and controversies within the world of crime fiction but, for those unfamiliar with his fiction, Rattlesnake Rodeo (and its fantastic predecessor, Boise Longpig Hunting Club) are terrific starting points. At turns ruthless and intimate, but always with a touch of humor, Rodeo takes readers on a violent, memorable journey through the new American West and the dark violence plaguing his characters' souls." -E.A. Aymar, author of The Unrepentant
Down & Out Books, 9781643961286, 208pp.
Publication Date: October 26, 2020