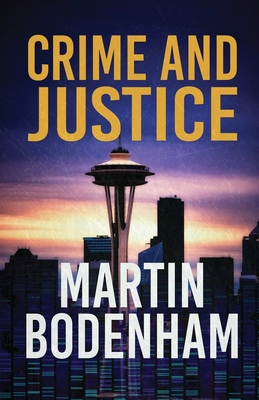 Crime and Justice
Paperback

* Individual store prices may vary.
Description
What if we could no longer trust DNA profiling, the silver bullet of our criminal justice system? For years, we've relied on it to solve decades-old crimes, convict the guilty, and liberate the innocent from death row. But what happens to that trust when a crime lab scientist is leaned on to manipulate the evidence or, worse still, lose it altogether?
Ruthless Seattle mayor, Patti Rainsford, announces her candidacy for state governor. She'll do anything to succeed. When her son is arrested for the rape and assault of a seventeen-year-old girl, Rainsford's political career is in jeopardy. Detective Linda Farrell is assigned to investigate. After twelve years working in SPD's sexual assault unit, her career is drifting, not helped by the single-minded detective's contempt for police protocol and the pressure of her failing marriage. The high-profile rape case is a rare chance to shine and maybe even get her life back on track. Nothing will stop her seeking justice for the young victim. With a mountain of personal debt and his wife's business on a knife-edge, Clark Stanton is facing financial meltdown. Then a stranger offers him a lifeline in return for a favor. As the manager of Seattle's crime lab, all Clark has to do is make the rape kit evidence against the mayor's son go away. Praise for CRIME AND JUSTICE: "Martin Bodenham's new Seattle-based thriller hits the ground running and doesn't let up for a minute.
Crime and Justice
has gripping page-turner in every bit of its DNA. A compelling tale of one policewoman's determination to seek the truth in the face of corruption and corrupted evidence." -Andy Griffee, author of the Johnson and Wilde crime mystery series "In
Crime and Justice
, Martin Bodenham has crafted a finely tuned, intelligent thriller with an engaging cast of characters. Full of corruption, back-stabbing, and plot twists, this is a novel you won't want to miss." -Chris Rhatigan, publisher of All Due Respect Books "Grips you from the very first page and doesn't let you go Sinister and compelling, with a conclusion you won't see coming." -Derek Thompson, author of
Long Shadows
and
The Complete Thomas Bladen Thrillers
Down & Out Books, 9781643961453, 306pp.
Publication Date: August 17, 2020