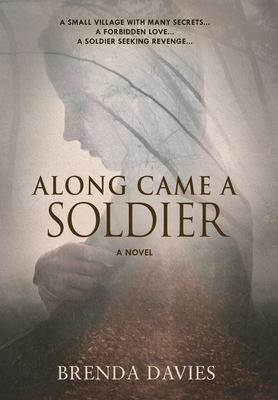 Along Came A Soldier (Hardcover)
BHC Press, 9781643970363, 244pp.
Publication Date: May 14, 2020
Other Editions of This Title:
Paperback (5/14/2020)
* Individual store prices may vary.
Description
When murder stalks St. Merryn, no secrets are safe...
A forbidden romance...
Set in 1820 Cornwall, Charity Perrow lives a sheltered life in the village of St. Merryn. When she meets and falls for Jethro Ennor, they soon learn their families are bitter enemies, and Charity finds herself torn between remaining loyal to her family and giving into her growing desire for a man they hate.
A village with hidden secrets...
A battle-scarred redcoat is lurking In Greenoak Woods. Struggling to keep his grip on sanity, he's come home to settle the score with those responsible for the heavy burden he's been carrying all these years.
An innocent man accused...
When a villager is murdered, the suspicion falls on Jethro. Now Charity must risk everything, including being disowned by her family, to prove his innocence and save him from the gallows.
But as Charity hunts for the truth, she begins to uncover secrets over a decade old--secrets that will change everything.