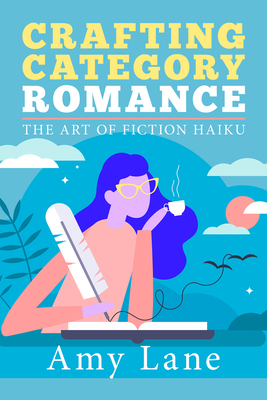 Crafting Category Romance
The Art of Fiction Haiku
Paperback

* Individual store prices may vary.
Description
Category romance is a precise art. With such a small word count, writing the perfect category romance is a little like writing a haiku. But how do you write a book in seventeen syllables? How can you cram compelling conflict, satisfying character development, and toe-curling romantic tension into less than sixty thousand words? In Crafting Category Romance, two-time RITA™-nominated author of nearly one hundred books Amy Lane describes the rules of engagement, traps to watch out for, and how to leverage common tropes to create conflict, craft a character, develop a plot, and leave readers with a happy ever after that's different every time—all in a tidy package. With practical exercises in plot, conflict, and character development, Crafting Category Romance will teach you how to use the rigid rules and expectations of the genre to your advantage and win a loyal readership following for life.
DSP Creatives, 9781644058077, 200pp.
Publication Date: September 8, 2020
About the Author
Amy Lane is a writer, mother, spouse, knitter, furbaby wrangler, domestic disaster navigator, part-time taxi driver and full-time dreamer who writes because the people in her head are real. She's been a finalist in the RITAs™ twice, has won honorable mention for an Indiefab, and has a couple of Rainbow Awards to her name. She also has too damned much yarn, a penchant for action-adventure movies, and a need to know that somewhere in all the pain is a story of Wuv, Twu Wuv, which she continues to believe in to this day.