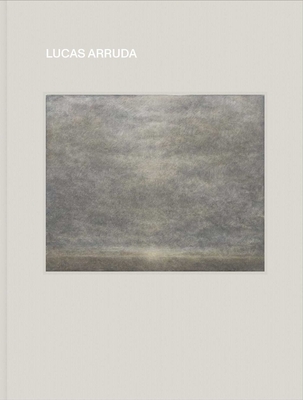 Lucas Arruda
Deserto-Modelo
Hardcover

* Individual store prices may vary.
Description
The first comprehensive monograph on the work of Brazilian painter Lucas Arruda elucidates the artist's intricate, meditative compositions.

Lucas Arruda has gained critical acclaim for atmospheric paintings that fluctuate between abstraction and figuration, imagination and reality. This monograph presents three groups of works loosely characterized as seascapes, jungles, and monochromes. Collectively titled Deserto-Modelo and mostly painted at the break of day, they have an ephemeral, transient quality.

Arruda's intimately sized paintings of seascapes and junglescapes are characterized by their subtle rendition of light. Painted from memory, they are devoid of specific reference points, achieving instead their variety through the depiction of atmospheric conditions. Verging on abstraction, the compositions are grounded by an ever-present, if sometimes faint, horizon line that offers a perception of distance. They appear at once familiar and imaginary. Through his often evocative and textured brushstrokes, Arruda foregrounds the materiality and physicality of paint, while also recalling his genres' historical associations with the notion of the romantic sublime.

Alongside meticulous color plates and powerful details, author Will Chancellor offers a close reading of the work, raising questions about artifice, thresholds, and perception. Critic Barry Schwabsky unpacks the challenges posed by Arruda's mysterious painted surfaces. As a whole, this book offers a detailed introduction to the work of a uniquely thoughtful and inventive artist.


Praise For Lucas Arruda: Deserto-Modelo…
"His landscapes of tangled jungles or seascapes are plucked from his mind's eye."
— Osman Can Yerebakan

"Recalling the Romantic notion of the sublime, the striking landscapes and seascapes, often marked only by a faint horizon line, seem to radiate an intense, transcendent light from within."
— Lucy Rees

"For Arruda, his landscape paintings are like portals that crack open white walls to uncharted territories that defy familiarity."
— Osman Can Yerebakan

Untitled (from the Deserto-Modelo series), 2018, from the David Zwirner New York show listed as one of "the most beautiful artworks of 2019."
— Beaux Arts
David Zwirner Books, 9781644230411, 136pp.
Publication Date: October 13, 2020
About the Author
Brazilian painter Lucas Arruda's (b. 1983) paintings are intricate, meditative compositions that blur the boundaries between mnemonic and imaginative registers. His evocative landscapes are more a product of a state of mind than depictions of particular locales. As he has noted, "The only reason to call my works landscapes is cultural—it's simply that viewers automatically register my format as a landscape, although none of the images can be traced to a geographic location. It's the idea of landscape as a structure, rather than a real place."

Will Chancellor is the author of the novel A Brave Man Seven Storeys Tall (2014) and is currently writing an alternate history of the Soviet space program titled The Meaning of Certain Dreams.

Barry Schwabsky is an art critic for The Nation and co-editor of international reviews for Artforum. He has published several books of criticism, of which the most recent are The Observer Effect: On Contemporary Painting (2019), Landscape Painting Now (2018), and The Perpetual Guest: Art in the Unfinished Present (2016), as well as of poetry.