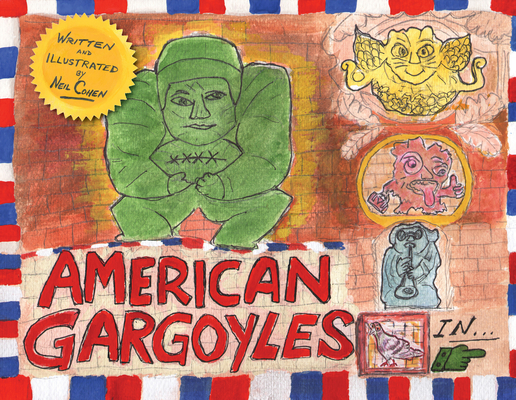 American Gargoyles
Save the Wentworth
Hardcover

* Individual store prices may vary.
Description
The American Gargoyles have one mission, to save the Wentworth Building. Decorations that come to life as they adorn the once celebrated but now-forgotten Wentworth, which has been targeted for destruction by an egomaniacal developer nwho wants to knock down the classy old building to build a giant mirror so he can look at himself all day, the American Gargoyles must figure out a way to save their home. Working together to go from forgotten to cheered by the entire city in this charming story.

Rare Bird Books, a Vireo Book, 9781644280119, 48pp.
Publication Date: June 11, 2019
About the Author
Neil Cohen is a playwright, journalist, television and screen writer who co-wrote and co-directed the underground indie cult comedy Chief Zabu, a film--lost for 30 years--about a New York real estate developer who dreams of having political influence. Recently featured in The New York Times, Chief Zabu is a film that Peter Bogdanovich calls "Funny and Outrageous" and The Hollywood Reporter calls "A Comic Time Capsule with a Timeless Punch." Neil Cohen's plays have been produced in New York, Chicago and Los Angeles, and his non-fiction writing has appeared in Los Angeles Magazine, BUZZ, Playboy, LA Progressive, New Millennium Writings, and New York Magazine; his illustrations have appeared in Esquire. His comic 'jukebox operetta, ' Da Ponte, is in development with The Berkshire Stage. A dual US-Spanish citizen, Neil Cohen lives in Santa Monica California and The Hudson Valley.