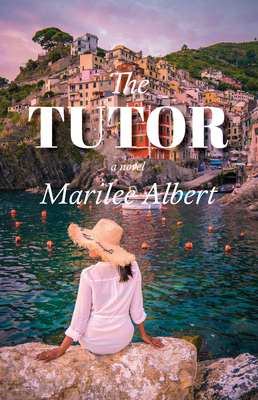 The Tutor
Paperback

* Individual store prices may vary.
Description
Recent Yale grad, Alice, wants to be close to her boyfriend in Paris, with enough space to sow a few oats. Rome fits, so off she goes. Her other goals? To make art and find a muse. Instead, she finds herself a muse to various men--including a TV-host dwarf, lonely banker, alcoholic playboy, aging prince, and the disillusioned Oscar-winning film director, Frank Colucci. The middle-aged Frank is in Rome to film the last of his famed movie series, but longs to get back to making art films. Alice, still wandering Rome, lost and confused, tumbles into Frank's life, and he hires her as his philosophy tutor. Although at opposite poles of life with little in common--the bright but broke Alice is just getting started and has few prospects, and the married-with-kids Oscar-winner Frank bored and disillusioned--the two form a bond. Will this be an older, powerful man using his position to seduce a confused young woman, or something else entirely? And will Alice ever find her way?

Rare Bird Books, 9781644280348, 312pp.
Publication Date: September 10, 2019
About the Author
Born and raised in LA, Marilee Albert studied philosophy at Yale before moving to Europe to work in the film business. These days, between TV and movie scripts, Marilee is a busy mother to two teen boys and a spirited Boston Terrier, and has recently started a nonprofit, OneVillageGreen, which promotes mental health and wellness in American kids and communities. Her favorite job in the film business will always be her first: as her favorite director's philosophy tutor. The Tutor is her first novel.