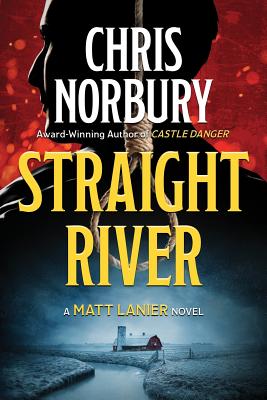 STRAIGHT RIVER (Matt Lanier, #1) (Paperback)
Booklocker.com, 9781644384893, 300pp.
Publication Date: February 5, 2019
* Individual store prices may vary.
Description
STRAIGHT RIVER, the prequel to the award-winning thriller CASTLE DANGER, is a mystery-thriller set during the emotional and financial aftermath of the Great Recession.
After his estranged father dies in a farming accident, professional musician Matt Lanier returns to his hometown of Straight River, Minnesota. While he's settling his father's estate, an old family friend and neighbor asks Matt for help. Her husband's recent death was ruled a suicide. She insists it wasn't. If she can't disprove that ruling, she'll lose her farm.
The local authorities are uncooperative, so Matt turns to his ex-wife and a young computer prodigy for assistance. As he gets closer to the truth, Matt suspects both deaths are connected to a violent conspiracy with national implications. When the conspirators intensify their efforts to silence him, Matt must decide if it's worth risking more lives--including his--to protect his friend and hundreds of other farmers from financial catastrophe.
Norbury pens an extremely suspenseful, hard-to-put-down thriller in this prequel to "Castle Danger." The author hooks the reader with intrigue from the early pages and never lets go.
--Valerie Biel, author of the "Circle of Nine" series

This well-told story has a compelling and brilliant plot line. Engaging and twisty (there were several places where "I didn't see that coming ") -- this book is a page-turner that kept me up well into the night.
--Laurie Buchanan, author of "Note to Self" and "The Business of Being."