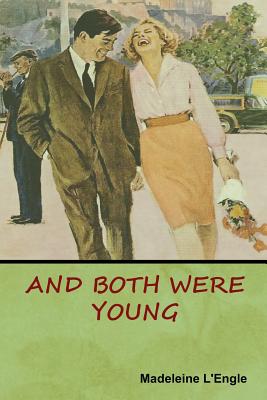 And Both Were Young (Paperback)
Indoeuropeanpublishing.com, 9781644391013, 158pp.
Publication Date: January 15, 2019
Other Editions of This Title:
Hardcover (1/15/2019)
Paperback (3/1/2011)
Hardcover (4/27/2010)
Compact Disc (11/9/2010)
* Individual store prices may vary.
Description
And Both Were Young is a novel by Madeleine L'Engle originally published in 1949. It tells the story of an American girl at boarding school in Switzerland, not long after World War II, and the relationship she develops with a French boy she meets there, who cannot remember his past due to trauma he suffered in the war.
In 1983, a revised version of the novel that restored material originally removed by the author was published under the same title, but with a new copyright.
Main characters
Philippa "Flip" Hunter -- A young girl who is being sent to boarding school against her will because of Eunice Jackman
Philip Hunter -- Flip's frequently absent father
Eunice Jackman -- A gorgeous widow who is, as Flip says, "lusting after her father"
Paul Laurens -- A French boy who has no memory of his past
Mademoiselle Dragonet -- Flip's boarding school superintendent
Madame Perceval -- Flip's art teacher, and also Paul's aunt by adoption
Erna -- One of Flip's friends at the school
(wikipedia.org)