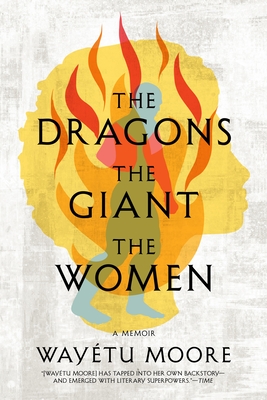 The Dragons, the Giant, the Women
A Memoir
Hardcover

* Individual store prices may vary.
Other Editions of This Title:
Paperback (6/15/2021)
Compact Disc (6/2/2020)
MP3 CD (6/2/2020)
June 2020 Indie Next List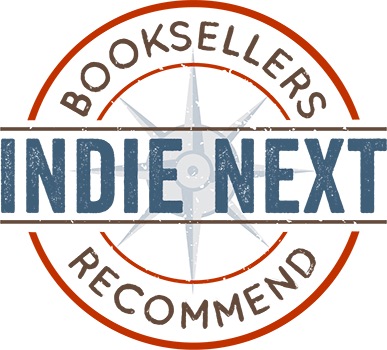 "At the age of five, Wayetu Moore and her family were forced to flee Liberia on foot in the midst of a brutal civil war. As Wayetu's father and elders attempt to get her and her sisters to safety by traversing a deadly and unforgiving landscape, Wayetu's mother, who is attending college in New York, waits to hear from her family — until she can wait no longer. Moore makes brilliant creative choices with structure, voice, and point of view in this deeply moving, lovingly crafted, and unique memoir. Her story is both a thoughtful examination of the emigrant experience and an inspiring testament to the incredible power of familial love."
— Brian Wraight, Wesleyan R.J. Julia Bookstore, Middletown, CT
View the List
Description
FINALIST FOR THE 2020 NATIONAL BOOK CRITICS CIRCLE AWARD FOR AUTOBIOGRAPHY

An engrossing memoir of escaping the First Liberian Civil War and building a life in the United States

When Wayétu Moore turns five years old, her father and grandmother throw her a big birthday party at their home in Monrovia, Liberia, but all she can think about is how much she misses her mother, who is working and studying in faraway New York. Before she gets the reunion her father promised her, war breaks out in Liberia. The family is forced to flee their home on foot, walking and hiding for three weeks until they arrive in the village of Lai. Finally, a rebel soldier smuggles them across the border to Sierra Leone, reuniting the family and setting them off on yet another journey, this time to the United States.

Spanning this harrowing journey in Moore's early childhood, her years adjusting to life in Texas as a black woman and an immigrant, and her eventual return to Liberia, The Dragons, the Giant, the Women is a deeply moving story of the search for home in the midst of upheaval. Moore has a novelist's eye for suspense and emotional depth, and this unforgettable memoir is full of imaginative, lyrical flights and lush prose. In capturing both the hazy magic and the stark realities of what is becoming an increasingly pervasive experience, Moore shines a light on the great political and personal forces that continue to affect many migrants around the world, and calls us all to acknowledge the tenacious power of love and family.
Praise For The Dragons, the Giant, the Women: A Memoir…
NAMED A BEST BOOK OF 2020 BY THE NEW YORK TIMES, TIME MAGAZINE, MS. MAGAZINE, PUBLISHERS WEEKLY, AND LIBRARY JOURNAL

"Immersive, exhilarating. . . . This memoir adds an essential voice to the genre of migrant literature, challenging false popular narratives that migration is optional, permanent and always results in a better life."—The New York Times Book Review

"In her bruising new memoir, Moore describes the perilous journey as well as her experience of being a black immigrant living in the American South. Through it all, she threads an urgent narrative about the costs of survival and the strength of familial love."—TIME

"The Dragons, the Giant, the Women is a beautifully written book about the experience of migrating—a story, particularly in this moment, that can never be told enough."—Bitch Media

"A powerful look at the migrant experience and how its effects reverberate decades into the future."—Book Riot

"Riveting and beautifully written. . . . The extraordinary power of [The Dragons, the Giant, the Women] resides not only in [Wayétu Moore's] flight, but in her survival."—National Book Review

"With the same fabled quality of She Would Be King, Moore embraces the fantastical elements of her experiences to weave a story of migration that compels readers to see migration narratives in a new way: as a multidimensional story that comes alive through more than one approach."—Hippocampus

"Building to a thrumming crescendo, the pages almost fly past. Readers will be both enraptured and heartbroken by Moore's intimate yet epic story of love for family and home."—Publishers Weekly, starred review

"Moore's narrative style shines, weaving moments of lightness into a story of pain and conflict, family and war, loss and reunion."—Library Journal, starred review

"Identity, family ties, heroism, and gender roles are beautifully woven in Moore's fable-like narrative. . . . Moore's observation that 'the best stories do not always end happily, but happiness will find its way in there somehow' captures the emotional complexity of this powerful, stirring, and imaginatively allegorical memoir."—Booklist, starred review

"Wayétu Moore has written an elegant, inspired, page-turning memoir I couldn't put down. Destined to become a classic!"—Mary Karr

"A riveting narrative of survival and resilience and a tribute to the fierce love between parents and children."—Mary Laura Philpott

"A propulsive, heart-rending memoir of love and war and peace. . . . The Dragons, The Giant, the Women is a major contribution to the new literature of African immigration."—Namwali Serpell

"Deft and deeply human, Wayetu Moore's The Dragons, the Giant, the Women had me pinned from its first page to its last."—Mira Jacob

"A moving and richly drawn tale of a family threatened by violence in '90s Liberia. . . . A powerful, utterly convincing, and unforgettable story."—Chigozie Obioma

"Wayétu Moore stretches the art of writing on family, war, and movement to mythical heights with her otherworldly poeticism."—Morgan Jerkins
Graywolf Press, 9781644450314, 272pp.
Publication Date: June 2, 2020
About the Author
Wayétu Moore is the author of She Would Be King and the founder of One Moore Book. She is a graduate of Howard University, Columbia University, and the University of Southern California. She lives in Brooklyn, New York.
1. Who are "the dragons" and who is "the giant"? How do these imaginative elements shape and influence this nonfiction account? Who are "the women," and is it significant that they are the only non-mythical element in the title?
2. Previous accounts suggest that Liberia's Civil War erupted from ethnic tensions between descendants of resettled African Americans and indigenous groups. How does this book dispute that interpretation?
3. A passage on page 63 concerns patriarchal structures of control: "Men were talking plenty in this war. Men were deciding where to hide and what to eat and when to eat. They were deciding who would be killed and who would live." In what ways do the men in the memoir enact these dominating tendencies? Do any of them resist or embody alternative visions of masculinity, and if so, how?
4. What are some specific examples of the solidarity and care between Black women in the memoir—for instance between family members, strangers, and friends?
5. Five members of Moore's family immigrated to the United States while two were born here. How do the dynamics of being part of a mixed-status immigrant family show up in the book?
6. Compare and contrast instances in which Moore encounters explicit racism in Texas and implicit racism in New York. How do these realities affect and define Moore's understanding of the United States, both as an idea and as an actual place to live?
7. The memoir moves back and forth through time, and one section is narrated by a different voice. How do these inventive choices support and strengthen the particular story Moore has to tell?
8. When Moore returns to Liberia, she tries to find Satta, the young female rebel soldier who helped her family escape the civil war. Is Moore's quest successful? How does Satta become a central character in the narrative?
9. How does Moore resist simplistic views of trauma, both in her sessions with her therapist and in writing this narrative? What does the book demonstrate about healing?
or
Not Currently Available for Direct Purchase