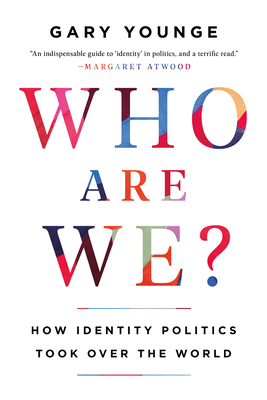 Who Are We?
How Identity Politics Took Over the World
Paperback

* Individual store prices may vary.
Description
From award-winning journalist and sociology professor Gary Younge, a nuanced analysis of identity politics and why they matter today.
We are more alike than we are unalike. But the way we are unalike matters. To be male in Saudi Arabia, Jewish in Israel or white in Europe confers certain powers and privileges that those with other identities do not have. In other words, identity can represent a material fact in itself.

As Gary Younge demonstrates in this classic book, now featuring a new introduction, how we define ourselves affects every part of our lives: from violence on the streets to international terrorism; from changes in our laws to whom we elect; from our personal safety to military occupations.

Moving between fascinating memoir and searing analysis, from beauty contests in Ireland to the personal views of Tiger Woods, from the author's own terrifying student days in Paris to how race and gender affect one's voting choices, Gary Younge makes surprising and enlightening connections and a devastating critique of the way our society really works.
Praise For Who Are We?: How Identity Politics Took Over the World…
"Penetrating and provocative"—The Guardian

With brilliant clarity, Gary Younge carefully guides us through a political minefield.—Andrea Levy
Bold Type Books, 9781645037347, 256pp.
Publication Date: January 26, 2021
About the Author
Gary Younge is an award-winning author, broadcaster and a professor of sociology at the University of Manchester in England. Formerly a columnist at TheGuardian, he is an editorial board member of the Nation magazine and the Alfred Knobler Fellow for Type Media Center. He has written five books: Another Day in the Death of America, A Chronicle of Ten Short Lives; The Speech, The Story Behind Martin Luther King's Dream; Who Are We?, And Should it Matter in the 21st century; Stranger in a Strange Land, Travels in the Disunited States and No Place Like Home, A Black Briton's Journey Through the Deep South. He has also written for The New York Review of Books, Granta, GQ, Financial Times and TheNew Statesman and made several radio and television documentaries on subjects ranging from gay marriage to Brexit. He lives in London with his wife and two children.