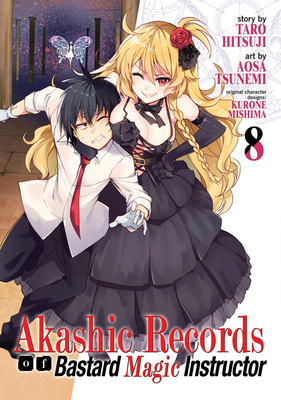 Akashic Records of Bastard Magic Instructor Vol. 8 (Paperback)
Seven Seas, 9781645051824, 180pp.
Publication Date: January 7, 2020
Other Editions of This Title:
Paperback (8/29/2017)
Paperback (9/3/2019)
Paperback (4/10/2018)
Paperback (12/5/2017)
Paperback (8/21/2018)
Paperback (11/20/2018)
Paperback (12/1/2020)
Paperback (6/2/2020)
Paperback (9/1/2020)
* Individual store prices may vary.
Description
YOU'RE FIRED!

After the climax of a fierce battle with his old rival Jatice, Glenn's reward is maybe getting fired from his job. Teachers at the academy are expected to conduct original research, and Glenn's been so lazy and preoccupied that he hasn't done so much as a lick of it. So it's time for another field trip, this time to the Celestial Temple of Taum. Together, he and his students seek to uncover the secrets of an ancient ruin–and maybe save his career in the process!
About the Author
Tarou Hitsuji is a Japanese light novel author best known for Akashic Records of Bastard Magical Instructor.

Aosa Tsunemi is a Japanese manga artist best known for his manga adaptation of Akashic Records of Bastard Magical Instructor.