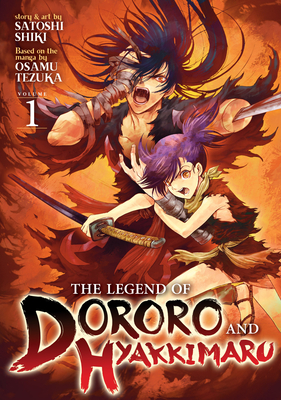 The Legend of Dororo and Hyakkimaru Vol. 1 (Paperback)
Seven Seas, 9781645056379, 180pp.
Publication Date: July 7, 2020
Other Editions of This Title:
Paperback (10/27/2020)
Paperback (4/27/2021)
* Individual store prices may vary.
Description
A modern remake of Osamu Tezuka's legendary samurai tale about reclaiming stolen humanity–and don't miss the stunning 2019 anime!

A young swordsman travels alone through war-torn Japan, hunting demons wherever they might hide. His name: Hyakkimaru. Soon he crosses paths with Dororo, an orphan who steals to survive. Dororo can't help but wonder: Who is this demon hunter with skin as cold as ice, and blades hidden inside his own arms…?
About the Author
Osamu Tezuka is the father of manga and the single most important creator in the medium's modern history. He penned over 700 books in his lifetime, including time-tested classics Astro Boy, Kimba the White Lion, Black Jack, and Buddha. His influence on manga and comic artists worldwide is profound, and his work continues to be enjoyed by millions of readers and viewers all over the globe.

Satoshi Shiki is a prolific manga artist known for his work on titles like Kamikaze and XBlade. Recently, he earned attention from Western audiences by drawing the manga Attack on Titan: Before the Fall.