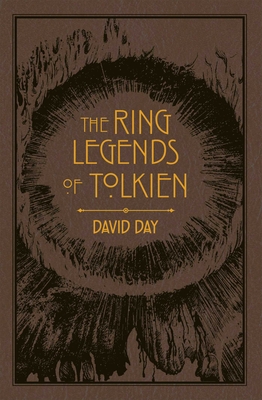 Ring Legends of Tolkien (Tolkien Illustrated Guides #7) (Paperback)
Thunder Bay Press, 9781645174417, 256pp.
Publication Date: October 6, 2020
* Individual store prices may vary.
Description
Learn the most popular legends about the Rings of Power!

The history of J. R. R. Tolkien's fictional world of Middle-earth is filled with an ongoing struggle between good and evil, centered on a set of rings forged by Elves and an evil sorcerer. The Ring Legends of Tolkien recounts stories and conflicts surrounding the Rings of Power. Insightful commentary by Tolkien scholar David Day discusses how people, tactics, and weapons were used to obtain and control the rings, and also how the legends of Middle-earth relate to the real-world mythology on which Tolkien based his famous literary creation. Maps and full-color illustrations help bring this rich universe to life, making it an invaluable reference book for Tolkien fans of all ages.
This work is unofficial and is not authorized by the Tolkien Estate or HarperCollins Publishers.
About the Author
Thunder Bay Press is an imprint of Printers Row Publishing Group, a wholly owned subsidiary of Readerlink Distribution Services, LLC, the largest full-service book distributor to non-trade booksellers in North America. Thunder Bay publishes across a wide and varied range of formats and categories, from fun, interactive activity titles and kits on subjects such as origami, cooking, crafts, games, and art to reference books suitable for gift-giving in categories like art, fitness, pets, travel, history, culture, sports, and nature. Thunder Bay Press celebrates the book in all its forms, and publishes something for everyone. They're headquartered in San Diego.