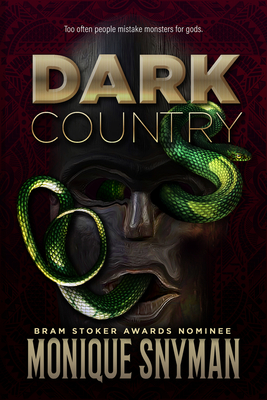 Dark Country
Paperback

* Individual store prices may vary.
Description
Too often people mistake monsters for gods. When a ravaged corpse is discovered in Pretoria, South Africa, Esmé Snyder—an occult-crime expert—is called in to investigate. But she doesn't know the scope of what she's up against. Esmé is the target of a cat-and-mouse game with a serial killer who uses the paranormal to do his bidding, with the intent of becoming a god on Earth. With assistance from her team—a brusque detective, eccentric millionaire, stoic priest, hawkeyed secretary, and handsome British forensic criminologist—Esmé hopes to find the killer before he strikes again. But the clock isn't all that's working against them. The media catches wind of the threat against the citizens of Pretoria, and their reported speculations promise a post-Apartheid Satanic Panic. As the body count grows, Esmé must figure out who is behind the heinous crimes before she ends up the final sacrifice. Dark Country highlights the multicultural mythologies, magic, histories, beauty, and horror of living in pseudo-modern South Africa.
Vesuvian Books, 9781645480730, 300pp.
Publication Date: October 12, 2021
About the Author
Monique Snyman's mind is a confusing bedlam of glitter and death, where candy-coated gore is found in abundance and homicidal unicorns thrive. Sorting out the mess in her head is particularly irksome before she's ingested a specific amount of coffee, which is equal to half the recommended intake of water for humans per day. When she's not playing referee to her imaginary friends or trying to overdose on caffeine, she's doing something with words—be it writing, reading, or fixing all the words. Monique Snyman lives in Johannesburg, South Africa, with her husband and an adorable Chihuahua.