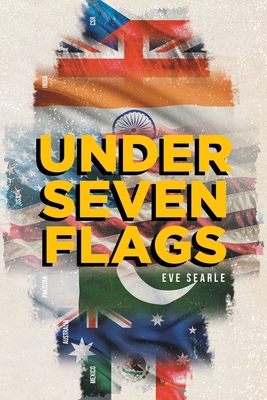 Under Seven Flags
Paperback

* Individual store prices may vary.
Description
Eve Searle has led a life filled at different times with danger, adventure, fun, and a zest for living.
Born in 1934 in what was then Czechoslovakia, she lived through World War II and the Russian front and then moved with her parents to British India, only to get involved in the horrors of the Indian civil war following the end of British rule and the formation of the countries of India and Pakistan. Her family then moved to Australia, where she finished her schooling and began a successful career in business. After several years she developed a passion for flying and, in quick succession, obtained her private pilot's license, then her commercial license, and finally an instructor rating. She spent several years in the flying world, being at the time one of only three female commercial pilots in the country.
After several years, she and her husband decided to join her family who had moved to the United States and applied for a resident visa. As they could not await the granting of this within the United States, they moved to Mexico, where they spent a colorful two years awaiting their US residency permit.
When this was granted, they moved to Boulder City, Nevada, and then settled on a farm in Arizona. After several years the marriage fell apart; and Eve moved to a remote canyon in the Dragoon Mountains of Arizona, where she met her future husband, an Arizona cowboy and rancher.
Together they developed a successful guest ranch visited by guests from all over the world. After several years they purchased an adjoining cattle ranch; and Eve then spent her time between hosting the guest ranch visitors and her "family" of animals, consisting of her favorite horse, Comanche, a pet cow called Clementine, three sheep, and a family of assorted goats, the main one, orphaned Snowball, being raised in the house, which had to be "goat-proofed" during her residence.
Her husband having died in 2006, she ran both operations singlehanded and then sold the guest ranch and settled down to the life of an Arizona cattle rancher, a fulfilling life that she still enjoys today.
Covenant Books, 9781645597506, 252pp.
Publication Date: June 22, 2020