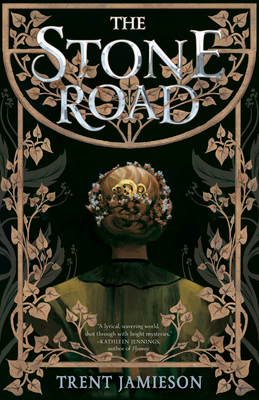 The Stone Road
Hardcover

* Individual store prices may vary.
Description
The Stone Road is a haunting, lyrical fantasy set in a harsh world of grit and monsters. In Casement Rise, a dusty town at the end of days, Jean is a young girl with an innocent but timeless voice that will call to all of us. The day Jean was born a mysterious force named Furnace awoke a few miles out of town that mysteriously calls people to it, never to be heard from again. Jean's father has been called to it and so many others besides.

The novel revolves around Jean, and her relationships both with her stern and overprotective grandmother, and the ancient evil that is Furnace. Jean's grandmother has always kept Casement Rise safe from monsters, but in protecting Jean, she may have left it too late to teach her how to face the demons on her own, and now it's time to grow up.
 
With the lyrical cadence of The Last Unicorn and intense imagery of Wizard of Earthsea, The Stone Road is a powerful novel of hope and belonging.
Erewhon, 9781645660187, 320pp.
Publication Date: March 1, 2022
About the Author
Trent Jamieson is a multi-award winning Australian novelist and short story writer. He is the author of the Death Works series (Death Most Definite 2010, Managing Death 2011, Business of Death 2012) published by Orbit worldwide, and the Nightbound Land duology (Roil 2011, and Night's Engine 2012), published by Angry Robot.  In 2015, Day Boy was published by Text Publishing to great acclaim and numerous awards. Trent's debut picture book The Giant and the Rising Sea is to be published by Hachette in 2020 illustrated by Rovina Cai, with The Stone Road his next work for an older market. When he's not writing, Trent works as a bookseller at Avid Reader in Brisbane, where (among his other hats) he runs the monthly SF Bookclub.