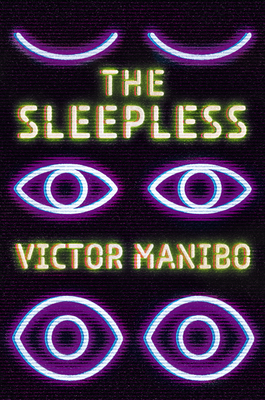 The Sleepless
Hardcover

* Individual store prices may vary.
Description
Journalist Jamie Vega is Sleepless: he can't sleep, nor does he need to. When his boss dies on the eve of a controversial corporate takeover, Jamie doesn't buy the too-convenient explanation of suicide, and launches an investigation of his own.
But everything goes awry when Jamie discovers that he was the last person who saw Simon alive. Not only do the police suspect him, Jamie himself has no memory of that night. Alarmingly, his memory loss may have to do with how he became Sleepless: not naturally, like other Sleepless people, but through a risky and illegal biohacking process.
As Jamie delves deeper into Simon's final days, he tangles with extremist organizations and powerful corporate interests, all while confronting past traumas and unforeseen consequences of his medical experimentation. But Jamie soon faces the most dangerous decision of all as he uncovers a terrifying truth about Sleeplessness that imperils him—and all of humanity.
Praise For The Sleepless…
"Fittingly titled, as the compulsive plot will keep you turning pages, way past your bedtime. The Sleepless does what only the best science fiction can do: create a world so boldly changed—but so hauntingly true—that it teaches us much about our own." —Sam J. Miller, Nebula Award-winning author of Blackfish City

"Move over Minority Report. Victor Manibo's The Sleepless has everything I want in a near-future whodunit: an irresistible 'what if' premise, a twisty and desperate murder investigation, and a razor-sharp examination of the chillingly recognizable dark side of a seemingly bright future. The Sleepless delivers on its promise; I could not close my eyes." —Fonda Lee, author of the Green Bone Saga 
Erewhon, 9781645660460, 336pp.
Publication Date: August 23, 2022