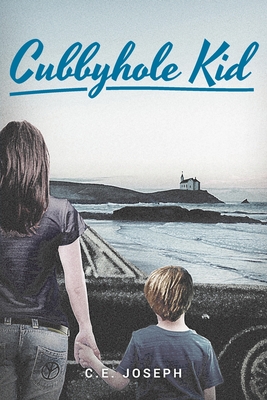 Cubbyhole Kid
Paperback

* Individual store prices may vary.
Description
Cubbyhole Kid tells a harrowing survival story of a young four-year-old boy as he recounts his days being raised in a strict Irish Catholic family while expressing his gratitude and love for two incredible women that saved his life-his protective fourteen-year-old sister, his godmother, and his beautiful, religious mother. Together, along with his other siblings, his brothers, they painfully navigated their abusive, alcoholic, ex-military father through the mid-1960s, Los Angeles. While dealing with a severe childhood anxiety, suicidal depression, physical and learning disabilities at such a young age, the boy traveled inside the cubbyhole, a small, two-by-four middle section of the family station wagon, unexpectedly experiencing his World War II veteran father's life-threatening road rage. With the fear of death always looming, the boy witnessed his father's all too familiar, unpredictable violence, explosive temperament, and heavy drinking during our country's escalating involvement in the Vietnam War, the hippie cultural movement, riots in the streets, and arguably the heyday of rock-and-roll music. The story describes the boy's fond memories and relationship with his older sister, who bravely kept him shielded from their father's harsh punishments and became like a second mother to him. While he experienced the beauty of life outside the home during his sister's "coming-of-age" teenage years, along with her friends who were part of the youth cultural shift that seemingly took place overnight. The nightly demonstration of violence and abuse, coupled with his father's unwillingness to accept the generational changes taking place with society's youth, and his mother's unexpected illness, would seem too much and test the young boy's faith. 86.
Page Publishing, Inc., 9781645840350, 70pp.
Publication Date: September 23, 2019