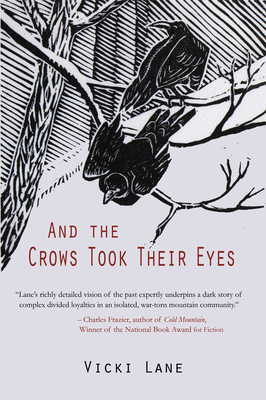 And the Crows Took Their Eyes (Paperback)
Regal House Publishing, 9781646030118, 298pp.
Publication Date: October 16, 2020
* Individual store prices may vary.
Description
During the Civil War, in bitterly divided western North Carolina, Confederate troops execute thirteen men and boys from a rural community opposed to secession. A microcosm of the deep horrors of civil war, the Shelton Laurel Massacre as it came to be known, pitted neighbor against neighbor, touching every family with violence at their own front door. Told by those who lived it, Confederate and Unionist alike—Keith, who ordered the execution, Polly, whose children's death precipitated the massacre, Judy and Marthy, who bore torture to protect their men, and Sim, conscripted by the Confederates and haunted by his part in the Massacre—the novel offers an intimate glimpse into the lives of five people tangled in history's web, caught up together in love and hate. And all five will bear the mark of the massacre long after the event, struggling to come to terms with the bleak consequences of civil war.
About the Author
Vicki Lane's previous novels include Signs in the Blood, four other Elizabeth Goodweather Mysteries, and The Day of Small Things. Her work has been praised for authentic dialogue, evocative detail, and rich, clear, intelligent writing that captures the essence of the Carolina mountains and their people. Vicki teaches with the Great Smokies Writing Program (UNC-Asheville) and at Wildacres Writers Workshops.