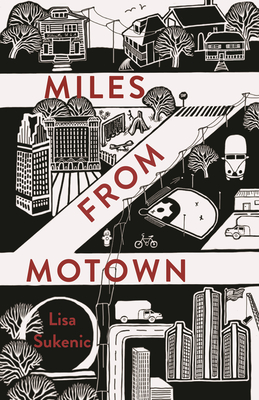 Miles from Motown
Paperback

* Individual store prices may vary.
Description
After moving from her beloved Detroit neighborhood to an unfamiliar suburb on the outskirts of the city, Georgia lies to prevent becoming disqualified from the contest (which is for Detroit residents only) by using her aunt Birdie's address. With her older brother deployed to Vietnam, and her family worried about when—or if—he'll make it home, Georgia tries to settle into her new life. But she misses the old—her friend Ceci, the cracks in the sidewalk that used to catch her skates, the hide-and-seek tree, and the deli on the corner. She wonders if she'll ever make new friends or feel like she belongs. To make matters worse, she must also find a way to intercept the contest finalist announcement that will be mailed to Aunt Birdie's mailbox before her family uncovers her deception. During that summer, Georgia discovers her own resiliency in the face of upheaval and the power of truth when lies ring hollow.
Praise For Miles from Motown…
"Miles from Motown is a beautiful coming-of-age story. The prose-poetry fits perfectly like a well-worn baseball glove. Exhilarating. Inspiring. I couldn't put it down!" —Ronit Bezalel, Award-winning director of 70 Acres in Chicago: Cabrini Green 

"Like the city it's named for, this novel has an engine all its own and that engine never stops. Once you start reading, you can't put it down. It's more than a book, it's a whole experience; a full-throttle reminder of how it feels to come of age in a chaotic time and place. Georgia's journey speaks to the poet in all of us." —J. S. Puller, Author of Captain Superlative
Fitzroy Books, 9781646030644, 224pp.
Publication Date: August 21, 2021
About the Author
Lisa Sukenic is a poet, author, and fourth-grade teacher at the University of Chicago Laboratory Schools. Her fiction and poetry appears in Everyday Haiku and two Off Campus Writers Workshop anthologies. Miles From Motown placed first in the 2016 SCBWI-IL Prairie Writers Day Manuscript Contest and was a finalist in Fitzroy Books' 2019 Kraken Book Prize.